Gulf Helicopters Company (GHC) has selected SKYTRAC real-time connectivity to drive efficiency in their Leonardo AW139 and AW189 HUMS and Flight Data Monitoring (FDM) programs.
"HUMS and FDM are vital safety programs that can help catch, communicate and resolve emerging safety issues before they escalate. The SKYTRAC real-time connectivity solution will allow us to identify issues as they are detected even while the aircraft is still in flight. It will also streamline our processes so we can conduct in depth investigations as efficiently as possible. For Gulf, implementing this solution demonstrates our commitment to leading the way in safety innovation and to providing best-in-class service to our clients," stated CEO of Gulf Helicopters Mr. Mohamed Al Mohannadi.
SKYTRAC's real-time connectivity solution uses a lightweight hardware package combined with OEM analytics to monitor for safety or maintenance anomalies in flight. When an issue is detected, detailed real-time information is forwarded automatically to the ground. Full flight logs including multiple hours of data are also made easily accessible post-flight.
"SKYTRAC Real-Time connectivity is about delivering the best quality flight data to the right people on the ground as quickly and efficiently as possible. The result is a tool to assist with improved scheduling, improved turnaround and greater safety oversight," said SKYTRAC VP Sales Jan van der Heul.
The system is currently being deployed on the first Gulf AW139 with an agreement to roll out the program across a fleet of 19 AW139 and 5 AW 189 aircraft.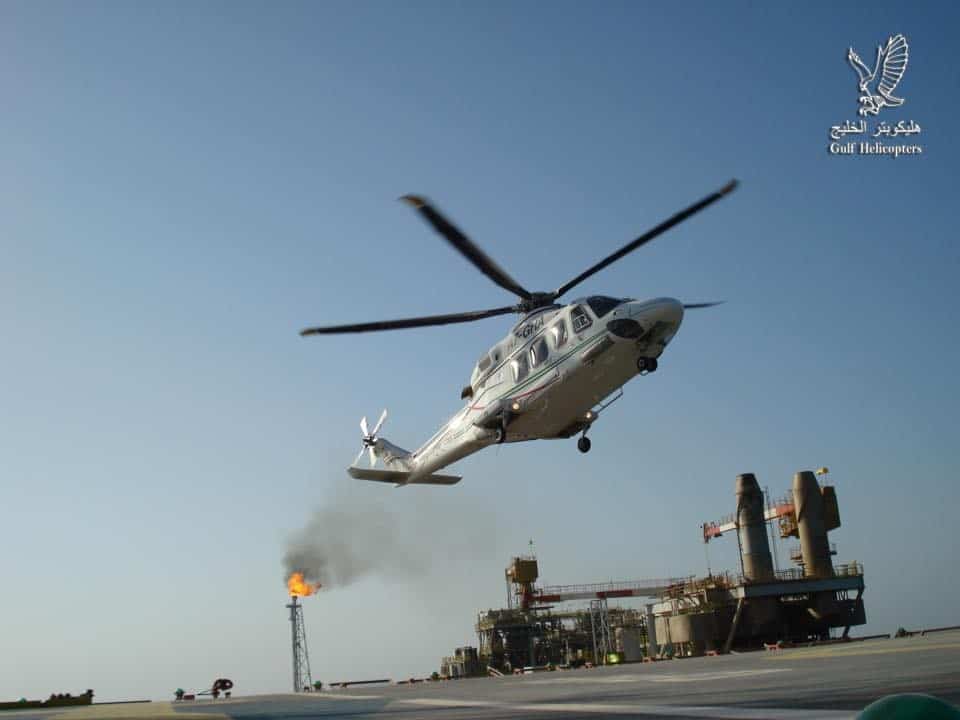 About Gulf Helicopters
Gulf Helicopters Company (GHC) is a leading commercial aviation services provider with a global footprint that extends from Europe to Africa to Middle East to South Asia to Far East. GHC was founded in 1970 with the primary objective of catering to the needs of Qatar's Oil and Gas Industry. The company currently operates 50 plus helicopters, consisting of various type of helicopters including the AW 189, AW 139, S92, Bell 412, Bell 212, Bell 206, MD 902 and EC 155. Their comprehensive fleet is configured to the highest standards for performing tasks varying from Offshore Support to Onshore Support, Emergency Medical Services, VVIP Transportation, Aerial Photography, Under-slung, Seismic Support and Tourism Flight.
About SKYTRAC
SKYTRAC is aviation's full-service, data-driven solutions provider. Since 1986, SKYTRAC has pioneered the development, evolution and commercialization of flight following, flight data and communications technology. Today, with systems certified on over 900 airframes and an online data management portal that is the go-to tool for over 7,000 global users, SKYTRAC is truly the partner of choice for data-guided business insights. From performance trending and operations reporting to real-time asset tracking and situational awareness – SKYTRAC offers a one-stop response to meeting more of your company's needs. For more information, visit www.SKYTRAC.ca.