Automated Flight Following
Automatically track aircraft position to enable real-time flight following with SKYTRAC SkyWeb.
SkyWeb Flight Following Services
Automated Flight Following & Fleet Management
Trusted by 7,500+ users on over 100 countries, SKYTRAC's SkyWeb allows dispatch teams to chart real-time flight paths for an unlimited number of aircraft.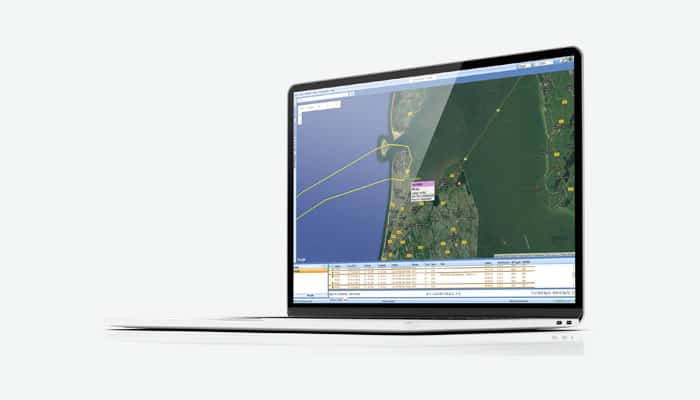 Keep your flight data secure and meet your compliance requirements. SkyWeb enables robust aircraft and fleet tracking with leading cybersecurity so you can be sure your flight operations are hidden from prying eyes.
IFR/VFR Aeronautical Charts
Access IFR and VFR aeronautical charts from SkyWeb. Our rich aeronautical charts are designed to assist dispatch teams in the navigation of their aircraft. SkyWeb's up-to-date maps allow teams to make the best decisions.
SkyWeb offers aircraft tracking in intervals of 0.5 seconds through to 15 minutes. In addition, customizable reference points and Go/No Go flight zones are configurable through the SkyWeb platform.
SKYTRAC offers advanced weather overlays powered by DTN. Near real-time weather insights allow dispatch teams to increase their situational awareness to reroute aircraft in weather events.
SKYTRAC SkyWeb is compliant to various global authorities including ICAO. Our solutions enable flight operations departments to achieve compliance in a wide number of aviation industries around the globe. 
SkyWeb offers unlimited users for flight operations departments. Reduce your costs with a leading platform utilized by 7,500+ users globally in all segments of aviation  including aerial firefighting, offshore oil and gas, EMS, and more.
Access a live SkyWeb demo with one of our experienced program managers. See how your organization can benefit from the various features and learn the ins and outs of how SkyWeb can be utilized in your industry.
SKYTRAC automated flight following allows dispatch teams and other ground crew to chart real-time flight paths for an unlimited number of aircraft. Set flight corridors, add custom geo-references, monitor flight plan deviations and more.
Track and manage global fleets, flight paths, and more with the web-based SKYTRAC SkyWeb.
Speak with a connectivity expert today. We are eager to discuss your business needs.