Airbus Helicopters has signed a letter of intent (LOI) with SKYTRAC that will enable helicopters equipped with SKYTRAC real-time data processing and communications hardware to transmit their aircraft and flight data directly to servers on the ground, ensuring the continuous flow of data from the air to the ground for analysis.
Through the partnership, SKYTRAC hardware certified through a Supplemental Type Certificate (STC) will interface directly with customer and Airbus servers, allowing customers to better manage their fleets and maintenance planning. The data collected will also join the growing pool that Airbus is collecting with its partners, and will become another data source for Airbus analytics which help to optimize costs, enhance safety and increase availability.
"Our collaboration with data processing providers is about enabling an uninterrupted data pipeline between the aircraft, the manufacturer, and the operator," said Stephanie Bonnefoy-Fourie, Head of Connected Services at Airbus Helicopters. "Our goal is to drive safety, value and availability for our customers. By opening new pathways and collectively pooling the rich data available, we help operators gain greater visibility into their day-to-day operations and access new tools and analytics for pilot and crew."
"SKYTRAC is pleased to work with Airbus on this new data delivery solution. We recognize the great potential of data to bring greater value to our customers, especially those in emergency medical services, search and rescue, and oil & gas. We're happy to play a role in unlocking this by setting up interfaces between our hardware and Airbus systems," said SKYTRAC Vice President of Sales Jan van der Heul.
SKYTRAC's robust third generation hardware combines onboard computing with SATCOM, WiFi and cellular connectivity to enable inflight communications, monitor aircraft activity inflight, send real-time safety and maintenance alerts, and streamline post-flight data management.
Today, around 600 helicopters are sharing data with Airbus Helicopters. They represent just about every helicopter type in Airbus' range – H125s, H130s, H145s, H155s, H175s, H215s, and H225s, among others – performing a wide variety of missions including emergency medical services (EMS), public services, tourism, training, private and business aviation, oil & gas and search and rescue.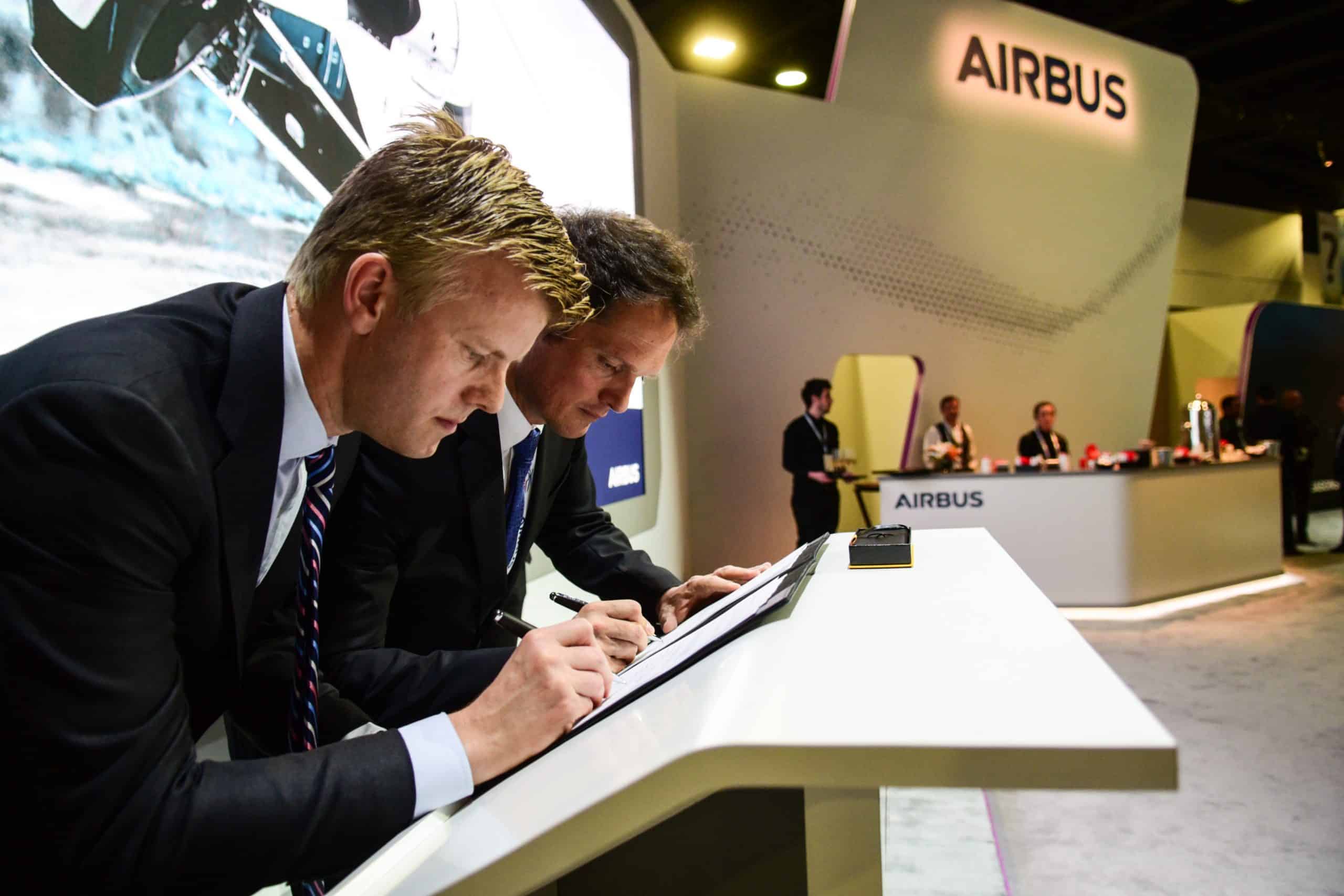 Photo courtesy Airbus Helicopters – Diane Bond
#
About SKYTRAC
SKYTRAC is aviation's full-service, data-driven solutions provider. Since 1986, SKYTRAC has pioneered the development, evolution and commercialization of flight following, flight data and communications technology. Today, with systems certified on over 900 airframes and an online data management portal that is the go-to tool for over 7,000 global users, SKYTRAC is truly the partner of choice for data-guided business insights. From performance trending and operations reporting to real-time asset tracking and situational awareness – SKYTRAC offers a one-stop response to meeting more of your company's needs. For more information go to www.skytrac.ca.