SDL-350™ Broadband Aircraft Satcom & Onboard Server
Experience up to 704 Kbps of globally-available Satcom connectivity with SKYTRAC's SDL-350™ and Iridium Certus.
SDL-350™ - OPTIMIZED FOR SPEED
Broadband L-Band Iridium Certus Satellite Data Unit with Onboard Server and Data Acquisition
Our flagship satellite transceiver and on-board server harnesses the world's only true pole-to-pole satellite network, allowing operators 99.9% global uptime. This reliability allows mission-critical operations in EMS, SAR, offshore oil and gas, business aviation, scientific exploration, military, and scheduled airline industries to perform when the mission gets tough.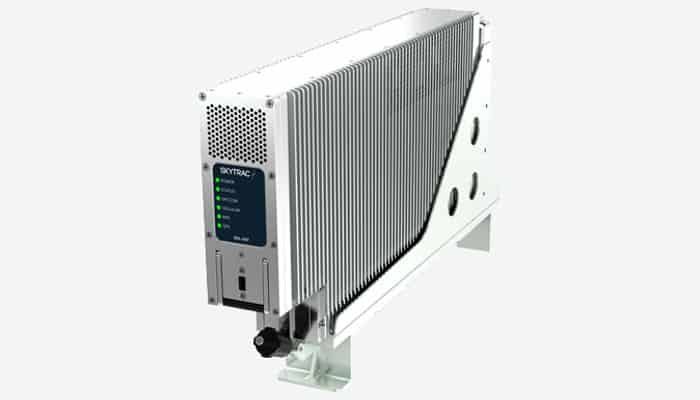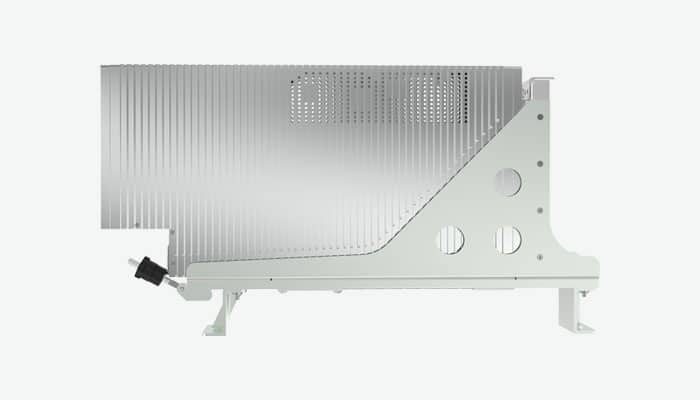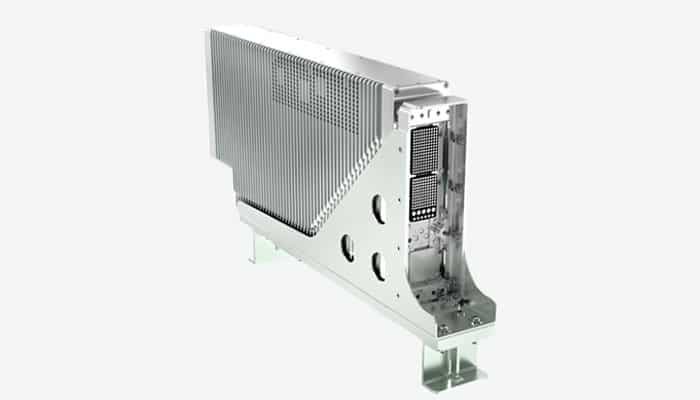 Truly Global Coverage with 99.9% Uptime Reliability
As an aviation partner to Iridium, SKYTRAC provides true global coverage, including in polar regions through the Iridium satellite network. With uptime reliability of 99.9%, your teams are always connected and in control.
Iridium Certus Broadband Connectivity with Push-to-Talk
Experience up to 704 Kbps of broadband Satcom connectivity through Iridium Certus. The multi-modem SDL-350™ also features Satcom Push-to-Talk capabilities for increased functionality for all segments of aviation.
Multiple Interfaces for Analog and Digital Compatability
The SDL-350™ features multiple flexible analog and digital inputs supporting ARINC-429/717, Discrete Input/Output Signals, RS-232485, and Audio Channels for advanced compatibility for all operational profiles.
Future-Proof Cockpit Operations
The SDL-350™ offers numerous cockpit operation applications including aircraft tracking and monitoring, real-time alerting, electronic flight bag automation, embedded Wi-Fi, intelligence reconnaissance, live video streaming, and more.
Advanced Safety Services Capabilities
The SDL-350™ features Safety Services capabilities for advanced functionality such as ACARS, Black Box Streaming, FANS 1/A (CPDLC), and Satcom Voice (SATVOICE) services, and more. 
Solutions for All Segments of Aviation
Experience truly global Satcom
connectivity on fixed-wing, rotorcraft, and unmanned aviation in aerial firefighting, air transport, business aviation, emergency medical services (EMS), military & government, search & rescue (SAR), and more.
The multifunctional SDL-350™ features numerous configuration options. Contact a technical sales expert for STC-availabilty, advanced integration capabilities, and more.
Iridium Certus Service Plans
SKYTRAC is a Value-Added Reseller (VAR) to Iridium, and offers broadband satcom connectivity plans specific to your organization's needs. Contact us for pricing details.
Cuztomize your SDL-350™ with optional antennas and accessories. Leverage HGA, LGA, and GPS antennas, optional controller interfaces, and more.
Experience true broadband connectivity with SKYTRAC and Iridium Certus. Enable data rates of up to 704 Kbps and extensive capabilities with the flagship SDL-350™.
Phased Array, Hight Gain Antenna (HGA)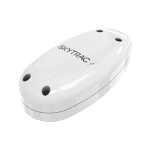 Date Rates:
352/704 Kbps
(Tx/Rx)
Interface:


Single Coax (<10 meters)
Dimensions:
5.00" x 2.20" x 0.72"

(19.94cm x 7.62cm x 4.95cm)
Weight:


1.36kg (3.00 lbs.)
Active Low Gain Antenna (A-LGA)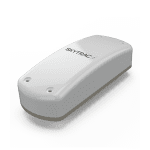 Date Rates:
176 Kbps
(Bi-directional)
Interface:
Single Coax (<2 meters)
Dimensions:
9.10" x 4.34" x 2.25"
(23.10cm x 11.02cm x 5.72cm)
Weight:


1.36 kg (3.00 lbs.)
Passive Low Gain Antenna (P-LGA)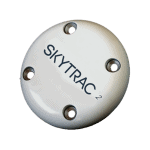 Date Rates
176 Kbps
(Bi-Directional)
Interface
Single Coax (<2 meters)
Dimensions
3.5" diameter (8.89cm)
Weight
141g (5oz.)
Dual Element Iridium Certus/GPS Antenna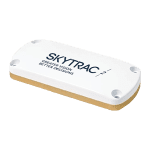 Date Rates:


2.4 Kbps for GPS, PTT, SBD
(Bi-directional)
Interface:


Single Coax (<2 meters)
Dimensions:
5.00" x 2.20" x 0.72"

(19.94cm x 7.62cm x 4.95cm)
Weight:


240 g (8.5 oz.)
Multi-Touch Controller
(MTC-100)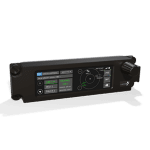 SKYTRAC's MTC-100 is a cockpit/cabin interface for air and ground crews. The system includes customizable screens for mission-critical applications and NVIS compliance.
Inflight Cameras
(CRU-200)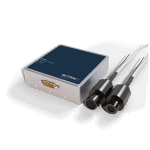 Discreetly record hours of high-resolution cockpit audio-visuals to enhance your flight data monitoring program. Pair with multiple lenses in any combination.
External Cellular And Wi-Fi Antenna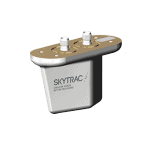 The optional small footprint external cellular/Wi-Fi antenna provides in-flight cellular connectivity and post-flight Wi-Fi/Cellular downloading capability.
Internal Wi-Fi Hotspot Antenna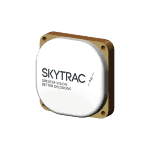 The internal Wi-Fi hotspot antenna, designed for the cockpit or cabin, connects onboard devices wirelessly to the SDL-350™ for broadband data connectivity. 
Speak with a connectivity expert today. We are eager to discuss your business needs.