ISAT-200A-07™ – Narrowband Satcom & Data Acquisition
Enable multiple capabilities with a cost effective and powerful Satcom and onboard server solution.
ISAT-200A-07™ – NARROWBAND SATCOM
Narrowband L-Band Satellite Data Unit with Onboard Server and Data Acquisition
SKYTRAC's ISAT-200A-07™ is a unique, all-in-one platform designed for fixed-wing and rotor-wing aircraft. Operating on the Iridium satellite network, the ISAT-200A-07 supports 2.4 Kbps of bidirectional 2.4 bandwidth. It's flight data acquisition capabilities enable operators to satisfy flight following and FOQA/MOQA requirements, cost-effectively, as well as voice and text communications through the powerful SkyWeb platform.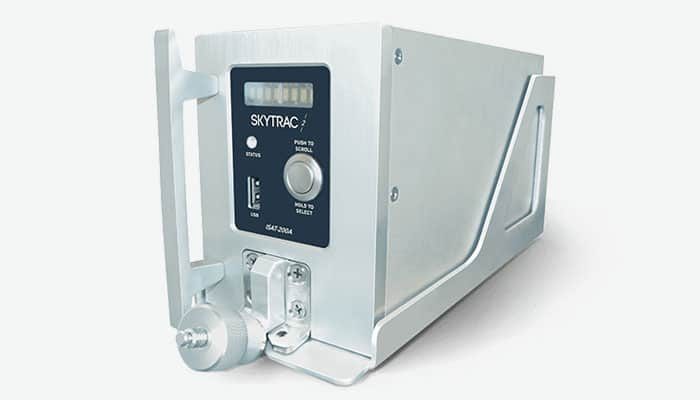 ISAT-200A-07™ CAPABILITIES
Truly Global Coverage with 99.9% Uptime Reliability
As an aviation partner to Iridium, SKYTRAC provides true global coverage, including in polar regions through the Iridium satellite network. With uptime reliability of 99.9%, your teams are always connected and in control.
Iridium Narrowband Connectivity with Push-to-Talk
Leverage 2.4 Kbps of satellite connectivity through the Iridium satellite network. The powerful, proven ISAT-200A-07 features data acquisition capabilities, voice and text communications, Satcom Push-to-Talk, and more.
Multiple Interfaces for Analog and Digital Compatability
The ISAT-200A-07 features multiple flexible analog and digital inputs supporting ARINC-429/717, Discrete Input/Output Signals, RS-232/485, and Audio Channels for advanced compatibility for all operational profiles.
Powerful Data Acquisition Capabilities
The ISAT-200A-07 offers powerful data acquisition capabilities for compliant FOQA/FDM, and Safety Management Systems. It's internal hardened memory module is equipped to record flight and cockpit voice data.
Suppport POTS/DPL Handsets for Cabin Voice Connectivity
The ISAT-200A-07 supports POTS dialing for both cabin and crew. The ISAT-200A-07 ensures seamless communication with flight operations departments through  Satcom and optionally through cellular 4G/LTE networks.
Multiple Aircraft Mounting Options with ITRAY
Easily remove the ISAT-200A-07 from avionics bays with the seamless ITRAY mounting system featuring ARINC 404 connectors. Swap out the ISAT-200A-07 for easy repairs, upgrades, and more, with ease.
The lightweight ISAT-200A-08 features numerous configuration options. Contact a technical sales expert for STC-availabilty, advanced integration capabilities, and more.
Iridium Certus Service Plans
SKYTRAC is a Value-Added Reseller (VAR) to Iridium, and offers broadband connectivity plans specific to your organization's needs. Contact us for pricing details.
Cuztomize your ISAT-200A-08 with optional antennas and accessories. Leverage Wi-Fi and cellular, LGA, and GPS antennas, optional controller interfaces, and more.
Experience true broadband connectivity with SKYTRAC and Iridium. Enable bi-directional data rates of 2.4 Kbps and extensive capabilities with the proven and effective ISAT-200A-07.
Dual Element Iridium Certus/GPS Antenna
Data Rates:
2.4 Kbps – GPS, PTT, SBD
(Bi-directional)
Interface:


Single Coax (<2 meters)
Dimensions:
5.00" x 2.20" x 0.72"

(19.94cm x 7.62cm x 4.95cm)
Weight:


240 g (8.5 oz.)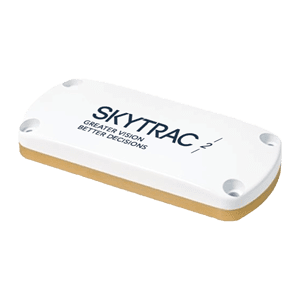 Speak with a connectivity expert today. We are eager to discuss your business needs.