DAL-200™ In-Flight Communication & Wireless Data Downloading
Extend on-board capabilities with wireless in-flight and post-flight connectivity through multiple network types.
DAL-200™ - DYNAMIC WIRELESS CONNECTIVITY
Enable In-Flight 4G/LTE Cellular and Wi-Fi Connectivity with Post-Flight Automated Data Offloading
SKYTRAC's Dynamic Air Link 200 (DAL-200) wireless communication and data download solution allows seamless data and voice connection through multiple network types including 4G/LTE, Bluetooth, Ethernet, Wi-Fi and optional POTS connectivity with the external cellular/Wi-Fi antenna.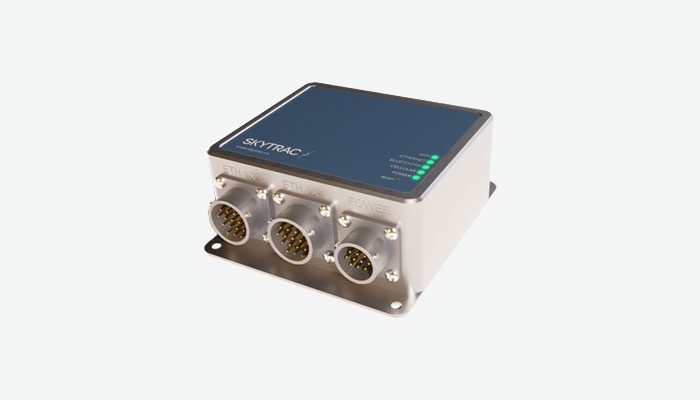 Achieve wireless in-flight and post-flight connectivity by accessing 2G, 3G and 4G LTE networks. The DAL-200 supports two field-replaceable SIM cards.
Wi-Fi & Bluetooth Connectivity
Equipped with a 2.4Ghz wireless channel and Bluetooth, the DAL-200 is capable of wireless communication and data download solutions over a WiFi and Bluetooth networks.
Reduce Costs and AOG Times
Wireless post-flight FDM and HUMS data offloading reduces maintenance costs and AOG times for both fixed and rotary wing aircraft.
Link up to 8 WiFi or Bluetooth-enabled devices to ground-based cellular networks simultaneously for cockpit, cabin crew, and passengers with the internal hotspot antenna.
Ethernet & POTS Connectivity
Connect laptops or other IP devices using ethernet input. The DAL-200 also comes with an optional POTS connectivity customization.
Extend in-flight and post-flight capabilities with connectivity options such as medical data transfer and automated data offloading.
Experience true broadband connectivity with SKYTRAC and Iridium Certus. Enable data rates of up to 704 Kbps and extensive capabilities with the flagship SDL-350™.
External Cellular And Wi-Fi Antenna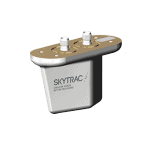 The optional small footprint external cellular/Wi-Fi antenna provides in-flight cellular connectivity and post-flight Wi-Fi/Cellular downloading capability.
Internal Wi-Fi Hotspot Antenna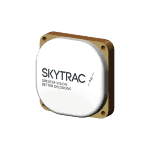 The internal Wi-Fi hotspot antenna, designed for the cockpit or cabin, connects onboard devices for voice and data connectivity.
Speak with a connectivity expert today. We are eager to discuss your business needs.