RockAIR – Portable Tracking System
Compact carry-on tracking system for secure aircraft position tracking via Iridium Satcom and cellular communications.
ROCKAIR - PORTABLE TRACKING SYSTEM
Fleet Tracking & Messaging
The RockAIR is a truly global tracking and messaging device designed for use on the dashboard of light aircraft, rotorcraft and land-based vehicles. A cost-effective and global method of communicating with your assets, the RockAir ensures safety through location-based tracking anywhere from pole-to-pole.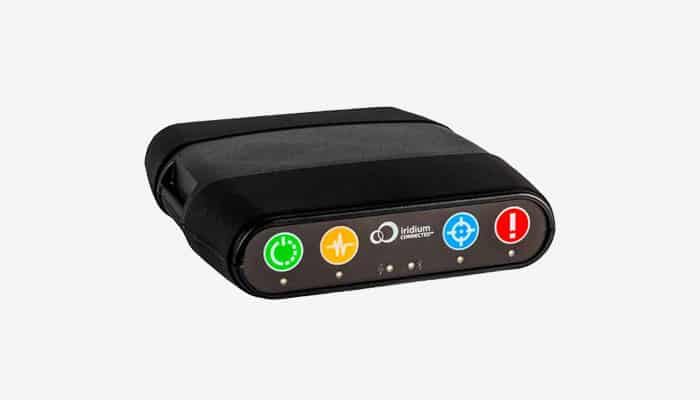 Global Iridium Coverage with 99.9% Uptime Reliability ​
As an aviation partner to Iridium, SKYTRAC provides true global coverage, including in polar regions through the Iridium satellite network. 
Dynamic Cellular/Satellite Autonomous Tracking
The RockAIR features autonomous tracking using built-in cellular capabilities with dynamic switching to the Iridium® satellite network when necessary.
Two-way Communication System
Send and receive text messages from cell phones, email messages from any email address, and messages from the Operational Control Centre (OCC).
Over-the-Air Reconfiguration
Over-the-air reconfiguration of key parameters such as tracking frequency.
Internal battery backup, allowing for up to 8 hours of operation on 1 minute Iridium transmissions in the event of external power loss.
Fast Carry-On Installations
The small form factor unit can be easily mounted using a quick release mount that enables carry-on installation in seconds.
Experience true global connectivity with SKYTRAC and Iridium Certus. Enable aircraft position tracking via satellite and cellular communications with the RockAIR today.
Speak with a connectivity expert today. We are eager to discuss your business needs.