SKYTRAC has proudly supported Harbour Air Seaplanes' participation in the Tour de Cure campaign, formerly Ride to Conquer Cancer, to raise $800,000 for the BC Cancer Foundation. Tour de Cure is BC's biggest cycling fundraiser and a movement that energizes the cancer community, inspiring and empowering supporters to share their stories and rally support for cancer research. In 2019, Harbour Air Seaplanes raised more than $500,000 to fund lifesaving research.
On August 27th, Harbour Air Seaplanes' team embarked on the 160 km ride near Chilliwack, BC. Their team participated in the Tour de Cure with 50 riders comprised their employees, lymphoma researchers, cancer survivors, and instrumental BC Cancer Foundation Donors. Harbour Air Seaplanes successfully raised funds to support the Centre of Lymphoid Cancer to develop accurate diagnostic tools and treatments, implement biomarker tests to better guide treatment decisions, and develop a world-class training program to attract and ensure the next generation of leaders. Although the ride is now completed, you can still donate here.
Along with the ride, Harbour Air Seaplanes also fundraised by donating $1 to the BC Cancer Foundation on behalf of every passenger they had flying on Friday. Since beginning this initiative in 2018, Harbour Air Seaplanes has raised more than $230,000.
About Harbour Air Seaplanes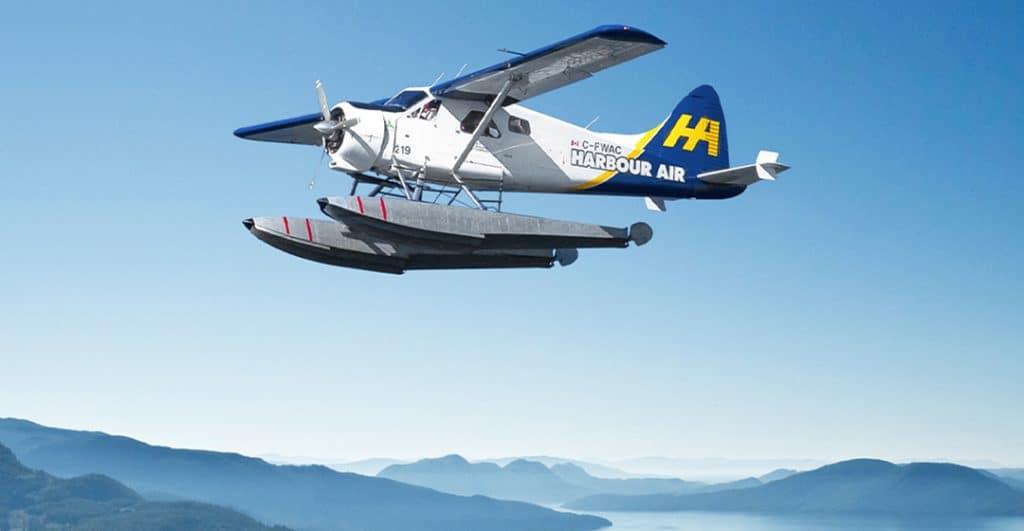 Founded in 1982 with two small seaplanes, Harbour Air is North America's largest and first fully carbon neutral airline. The company's international seaplane service, which originally began as a service for the forestry industry in B.C., is now a quintessential west coast experience. With a showcase fleet of more than 40 aircraft, Harbour Air offers up to 200 daily scheduled flights, scenic tours, adventure packages and private flights, as well as aircraft maintenance. With 12 scheduled destinations connecting downtown Vancouver, Victoria, Seattle, Nanaimo, Tofino, Whistler, South Vancouver, Sechelt, Salt Spring Island, Pitt Meadows, Maple Bay and Comox, B.C., Harbour Air welcomes 450,000 passengers every year.
Harbour Air Seaplanes has been a long-time customer of SKYTRAC's satellite communications terminals and services. SKYTRAC's flagship ISAT-200A and legacy DSAT are installed onboard Harbour Air Seaplanes' fleet to enable global and reliable satellite connectivity for real-time flight following and low latency satellite voice and text communications.
SKYTRAC is proud to support Harbour Air Seaplanes by ensuring safe flight operations with our Satcom technology and donating to their fundraising efforts for the BC Cancer Foundation.
About the BC Cancer Foundation
BC Cancer Foundation is the fundraising partner of BC Cancer with the purpose to be a catalyst, powering world class innovation while supporting deeply personal cancer journeys. The BC Cancer Foundation raises funds exclusively to advance cancer research and care for the people of British Columbia. As one in two people in British Columbia might face cancer in their lifetime, the BC Cancer Foundation works with donors and communities across British Columbia to invest in furthering innovative approaches to fighting cancer. Their fundraising fuels hope for the 80,000 patients every year that depend British Columbia's world-class centers and research programs.
BC Cancer has been home to several remarkable advancements including developing an advanced form of radiation therapy which is now used worldwide, discovering and deploying the first effective prevention strategy for ovarian cancer, proving cancer evolves over time and in response to treatment, and more.
For more information, please visit bccancerfoundation.com.