With the potential to perform countless tasks faster, cheaper, and safer, Uncrewed Aerial Vehicles (UAVs), or drones, are projected to be a billion-dollar industry. These projections raise important questions like how these efficiencies would be measured, how to quantify the value as part of the bottom line, and why it makes sense to adopt drones at this time.
Commercial UAV Expo aims to answer these pertinent questions by hosting space for industry professionals to network, educate, and collaborate. The international trade show and conference, presented by Commercial UAV News, focuses on the integration and operation of commercial Uncrewed Aerial Systems (UAS) in various markets such as drone delivery, energy and utilities, forestry and agriculture, infrastructure and transportation, mining and aggregates, public safety and emergency services, security, surveying and mapping, and construction.
Last year, Commercial UAV Expo attracted more than 130 exhibitors and around 2000 drone professionals. With their keynote speakers, deep dives into vertical markets, outdoor flying demos, and networking opportunities, this year, Commercial UAV Expo expects over 200 exhibitors and 2500 attendees. The tradeshow will be hosted at Caesars Forum in Las Vegas, Nevada, from September 6 to September 8.
Join SKYTRAC at Commercial UAV Expo
As the leading provider of UAV Satcom connectivity for operators around the globe, SKYTRAC is attending Commercial UAV Expo and exhibiting in Booth 650.
SKYTRAC's satellite communication systems provide cutting-edge capabilities, broadband and midband connectivity, and limitless applications in a daringly small form factor for reliable, robust, and proven global communications. Leveraging the Iridium satellite network, the broadband IMS-350, with 704 Kbps of data throughput, and the DLS-100, with 88 Kbps, provide connectivity from any point on the globe.
The IMS-350 is SKYTRAC's answer for broadband L-band Iridium Certus connectivity, capable of up to 704 Kbps of low latency Satcom, cellular, and Wi-Fi connectivity. Optimized for Size, Weight, and Power (SWaP), the IMS-350 provides UAVs with a datalink and custom onboard server capabilities. The DLS-100 is a super lightweight datalink solution for uncrewed aviation that provides up to 88 Kbps enabling real-time Command and Control (C2), telemetry streaming, and GPS connectivity. With these Satcom terminals, SKYTRAC is a platform of choice to enable UAVs with a host of capabilities, including Beyond Visual Line of Sight (BVLOS) communication, real-time C2, AI and Sensor Fusion for C4ISR, and real-time Flight Data Monitoring to analyze and report on aircraft fleet performance.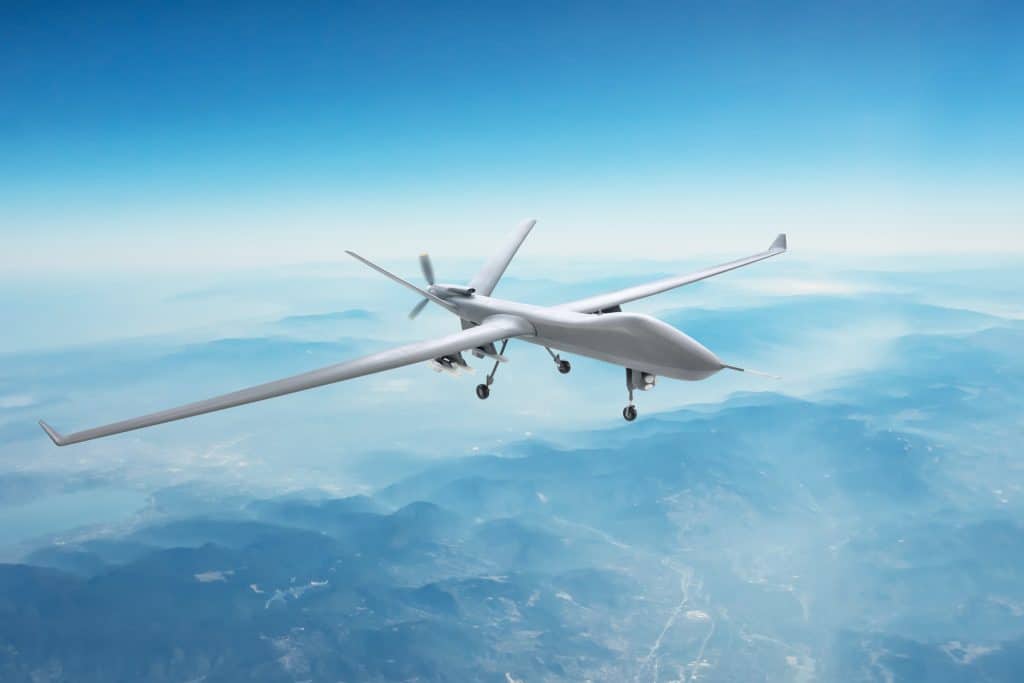 Schedule a Meeting with Us
Catch SKYTRAC's Director of Business Development, Jeff Sherwood, at the show to learn more about our products and services. Please get in touch with sales@skytrac.ca to schedule a meeting. We look forward to connecting with you.
To register for Commercial UAV Expo 2022, please visit https://www.expouav.com/.