Data drives us forward. Leveraging data has never been more critically important for aviation passengers and operators. Globally available Satcom systems are now here to help harness and access valuable data from anywhere and to facilitate a more productive and safer future for business aviation. Imagine video conferencing and staying connected to your email communication while in flight, in regions that were previously prone to connection outages and weather disruptions. The technology is here, and with SKYTRAC's latest systems, the data streaming capabilities for aviation are endless. SKYTRAC's newly designed
SDL-350 (Broadband)
Satcom system and its enhanced flagship
ISAT-200A-08 (Midband)
are set to be the first
Iridium Certus
products for the aviation segment. These technologies offer a gateway for business aviation operators to access reliable and robust capabilities via the Iridium NEXT satellite constellation at a lower overall cost to competitor Satcom systems and services. Operators looking for SWaP optimizations onboard their aircraft can also benefit from SKYTRAC's lightweight and low-cost antennas.
"Iridium Certus is one of the most valuable services offered to date for aviation. We are very excited to be at the forefront of these two technologies that will prove to be one of the best future proof investments for our partners for years to come,"  mentioned a SKYTRAC representative.
BENEFITS OF SATCOM TECHNOLOGY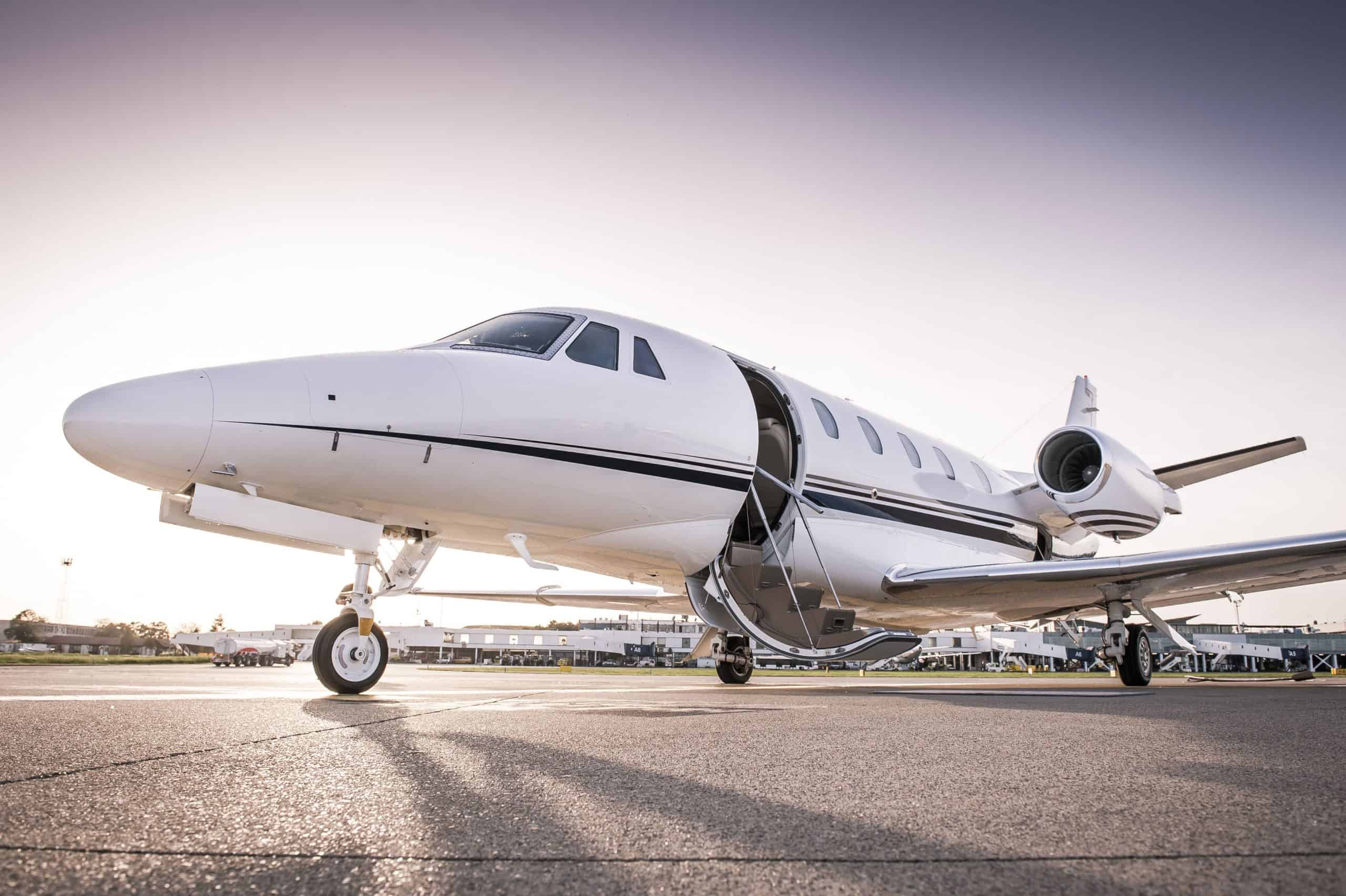 Responsive 
With faster data streaming capabilities of up to 704 Kbps, SKYTRAC's systems provide flight teams and ground crews the ability to offer proactive maintenance solutions and immediate rescue response action. Higher bandwidth enables graphical weather data streaming for pilots to be more adaptive to challenging weather patterns. These technologies also allow for rapid 4D (latitude, longitude, altitude, and time) global monitoring of aircraft, which reduces the time necessary to troubleshoot and resolve issues or help to locate an aircraft in an emergency.
Efficient
Gaining global access to uninterrupted high-speed network connectivity for air travel is an enabler of capabilities that significantly reduce operational costs. Faster data transfer and flight monitoring will deliver intelligent access to maintenance support and refueling schedules, minimizing downtime on the tarmac at airports. SKYTRAC's services also allow operators the ability to reduce operational costs by optimizing flight time and fuel savings by taking advantage of the North Atlantic Track System, through Future Air Navigation System (FANS) and Controller Pilot Data Link Communications (CPDLC).
Connectivity 
Traveling by plane no longer has to be disconnected from the business world below. Lightweight, unobtrusive, and fully autonomous – SKYTRAC's latest systems offer the advantages of in-flight VIP applications and consistent cockpit to cabin and ground support connectivity. The broadband speeds of the SDL-350 will enable all familiar capabilities, including those of our personal mobile devices. Iridium Certus's Low Earth Orbit (LEO) satellite system makes it 40 times closer to earth than traditional Geostationary satellites (GEO). LEO satellites not only have a shorter communication time lag (latency), but they are more resistant to terrestrial weather conditions. With its 66 interlinking satellites, Iridium Certus provides uninterrupted communication that operates on the reliable L-band frequency and stable pole-to-pole coverage.
Questions?
Contact our team at
connect@skytrac.ca 
Speak with a connectivity expert today. We are eager to discuss your business needs.