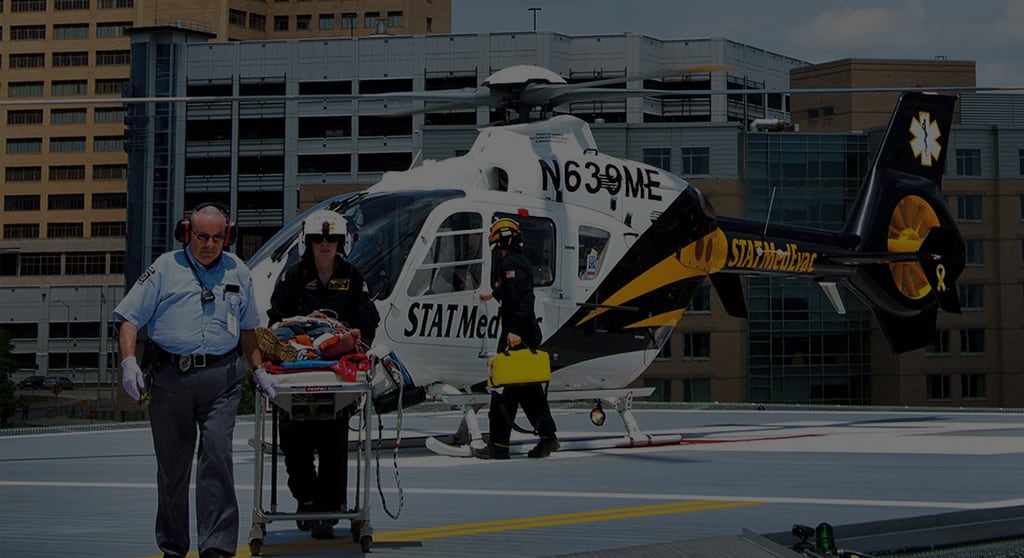 Today, 45% of the world's population still lives in rural regions where access to critical treatment via a ground ambulance during an emergency would take hours. This means that 3.4 billion people globally would have a better chance of surviving with air medical services. However, the transfer of critically ill patients is still one of the riskiest phases of care. Air ambulance services require innovations to improve their operations and to ultimately provide more effective patient care and outcomes. 
In this white paper, discover:
What is a transport physician and how do they improve patient survivability?
How can operators utilize connectivity solutions to provide better in-flight patient care?
What is medical data transfer and how can it improve patient outcomes? 
For transport physicians to support air medical crews, 
operators are encouraged to equip their air ambulances with 
SKYTRAC's intelligent connectivity solutions. By utilizing 
SKYTRAC's intelligent connectivity solutions, patient data can 
be transmitted to the transport physician so they can provide 
suggestions based on accurate data. SKYTRAC's intelligent 
connectivity offers air medical operators a solution to support
their air medical crews by enabling real-time support from 
physicians and medical teams on the ground.
This white paper will provide an overview of how air medical operators can improve patient survivability by adopting connectivity solutions.