In the last article in the SKYTRAC EMS Series, we discussed some of the challenges to in-flight patient care, specifically operating in rural locations where the air ambulance has no connectivity for communication with transport physicians or receiving hospitals. Patient care during times with no onboard connectivity can be detrimentally impacted without the potential life-saving expertise of transport physicians or the preparation of advanced medical centers to receive the patient. In this article, we focus on how air ambulance operators can implement intelligent connectivity solutions to counter the challenge of operating in remote regions where oftentimes, air ambulances are the only viable option.
What is SKYTRAC Intelligent Connectivity?
SKYTRAC's suite of satellite, cellular, and Wi-Fi connectivity solutions provides assured connectivity for remote and urban operators alike. Remote operators will likely need to rely on satellite communications where cellular isn't available, whereas operators in urban centers will rely more heavily on robust cellular networks, all being managed by SKYTRAC's intelligent connectivity.
SKYTRAC is aviation's platform of choice for intelligent connectivity solutions, which includes the world's only truly pole-to-pole satellite network, Iridium. With the Iridium Certus service, operators can leverage up to 704 Kbps of efficient low latency bandwidth.
SKYTRAC also offers global, roaming-free 4G LTE cellular coverage in over 190 countries. In 2019, SKYTRAC partnered with GigSky to provide the aviation industry with mission-critical data through high-speed cellular connectivity. In addition to enabling in-flight 4G LTE cellular connectivity, SKYTRAC also provides wireless in-flight and post-flight connectivity. SKYTRAC's wireless communication and a data download solution allows for multiple network types besides 4G/LTE, including Bluetooth, Ethernet, Wi-Fi, and optional POTS connectivity with an external cellular/Wi-Fi antenna.
Leveraging post-flight automated data offloading capacity, operators can digitize paper-based reporting, speed up processing times, and improve the accuracy of essential reporting processes. With post-flight automated data offloading capacity, fixed-wing and rotary aircraft operators can reduce costs and AOG times.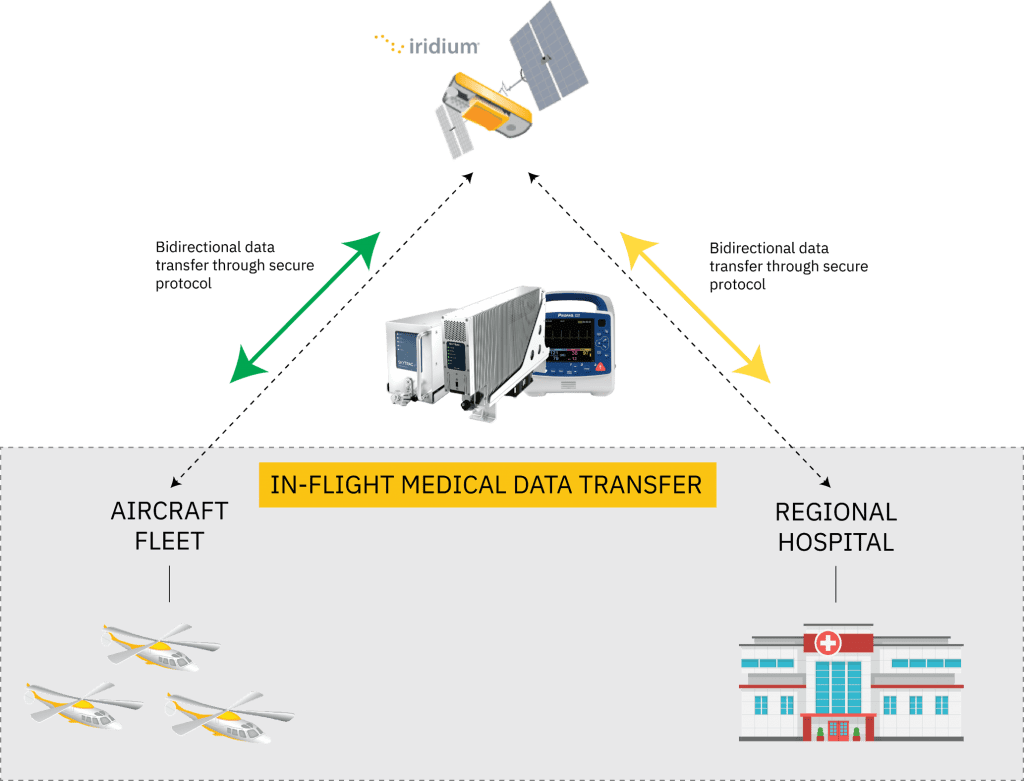 Figure 1. Transmission of medical data through LEO (Iridium) network.
What is Medical Data Transfer?
Traditionally, transport physicians and receiving hospitals can only be present via phone or radio, limiting their impact on patient care. SKYTRAC's intelligent connectivity solutions enable in-flight, real-time telemedicine which transmits medical data to physicians at a destination hospital to address the limitation of verbally communicating patient metrics.
Air medical crews monitor patient vitals such as oxygen saturation, carbon dioxide output, heart rate, ECG, and blood pressure data with onboard medical devices. Rather than verbally communicating this data to the remote transport physician or receiving hospitals, medical data transfer capability enables patient vitals to be directly transmitted. Patient data is transmitted through satellite, cellular, or Wi-Fi radios in real-time, enabling remote transport physicians and receiving care teams to see the latest patient data. With this capability, the air medical crew are relieved of the task to communicate patient vitals, freeing them to focus on patient care and comfort. At the same time, transport physicians receiving objective and accurate patient data can make better inferences in relation to changing patient conditions. This real-time data transmission enables transport physicians to analyze a patient's status and make recommendations quickly during critical situations where every second is crucial.
How Does Medical Data Transfer Work?
SKYTRAC's medical data transfer capability requires two critical pieces of onboard hardware –SKYTRAC's Dynamic Air Link 200 (DAL-200) and SKYTRAC's ISAT-200A. First, the onboard monitors capture patient vitals such as oxygen saturation, carbon dioxide output, pulse rate, and blood pressure. This device is configured to connect to an onboard Wi-Fi network enabled by SKYTRAC's DAL-200. The DAL-200 allows the monitor and other equipment to transmit data when cellular connectivity is available. When cellular connectivity is not available, the DAL-200 dynamically switches from cellular connectivity to satellite. At this point, SKYTRAC's ISAT-200A encrypts and transmits medical data securely to transport physicians and receiving facilities.
By meeting HL7 and DICOM standards, SKYTRAC's intelligent connectivity solution ensures that patient data meets the standard for transporting electronic health information. SKYTRAC also leverages 256-bit encryption and cybersecurity best practices to ensure patient data security.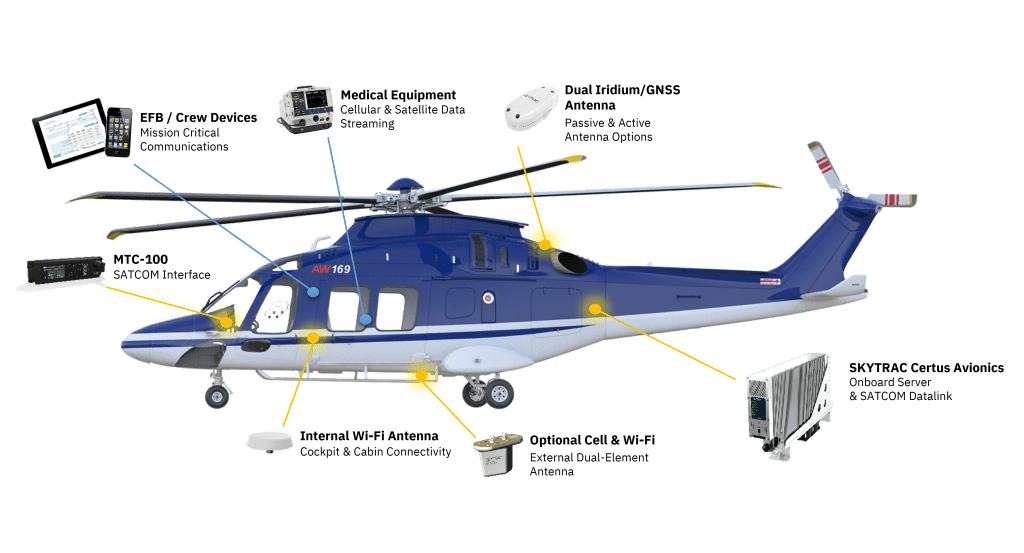 Figure 2. Critical components that are needed onboard aircraft to enable medical data transfer. 
Air medical operators require expertise and technology to provide the best possible care. By utilizing SKYTRAC's intelligent connectivity solutions, patient data can be transmitted to the transport physician so they can provide suggestions based on accurate data. SKYTRAC's intelligent connectivity offers air medical operators a solution to support their air medical crews by enabling real-time support from physicians and medical teams on the ground.
With the visibility of patient data, receiving hospital centers are equipped with the information they need to prepare for each patient's unique condition and needs, reducing life-saving minutes for critical conditions. Equipped with the unique mix of satellite, cellular, and Wi-Fi connectivity, air medical crews, can fly in remote and rugged terrain, remaining connected with the operational control center, transport physicians, and the receiving hospital. 
Whether it is leveraging the virtual presence of the transport physician, ensuring receiving hospitals remain up to date on the patient's condition, or connectivity in remote regions, SKYTRAC's intelligent connectivity solution ultimately enables air medical operators to improve patient care. 
To learn more about how SKYTRAC Iridium Certus Satcom supports air medical operations, please contact sales@skytrac.ca.
SKYTRAC's EMS Series focuses on the significance of air medical services in saving patient lives and how satellite communication technology and its application can improve these operations and patient survivability.
Speak with a connectivity expert today. We are eager to discuss your business needs.