The long-running 1970s TV show M*A*S*H helped the general public understand the value of helicopters in medicine. The show's opening credits depicts a small helicopter, with injured soldiers strapped in baskets crudely fastened on each side, flying to a Mobile Army Surgical Hospital (MASH) located in close proximity to the battle zone. These MASH units were a key innovation during the Korean War (1950-1953) which proved that fast treatment of severely injured soldiers could drastically decrease a war's death rate.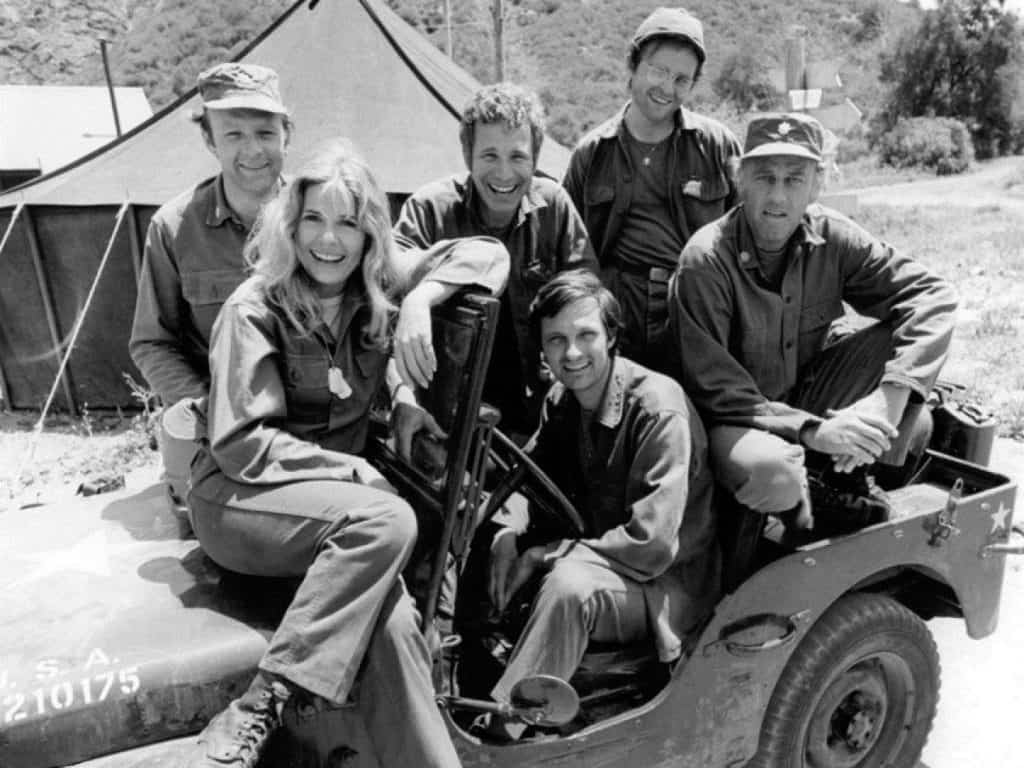 The cast of M*A*S*H photographed in 1974.
A Brief History of Air Medical Transport
In the early couple of decades, air ambulances proved their value simply by getting a patient to medical facilities faster than ground-based ambulances, especially in crowded urban areas or from remote regions. In the 1980s, a military trauma surgeon Dr. R. Adams Crowley wrote extensively about the urgency of getting an injured person proper care, coining the timeframe as the Golden Hour. This concept has underpinned the rationale for helicopter air ambulances ever since. But in addition to the simple speed of transport, the inclusion of medical specialists and life support equipment in those helicopters has further improved patient survival rates.
Beyond merely transporting critically ill and injured to care facilities, air medical aircraft have evolved to rival intensive care units to provide complex life support using state-of-the-art medical equipment including onboard ventilators, defibrillators, medication pumps, and echocardiograms. Dedicated to children's hospitals, some air ambulances are specially outfitted with neonatal incubators, ventilators, and other critical equipment needed to safely transport infants. Providing such care requires skilled medical professionals to provide immediate treatment to the patient starting either at an emergency scene or critical access hospital, through to arrival at an advanced medical or trauma center.
Why Air Ambulances Are Important
Today, 45% of the world's population still lives in rural regions where access to critical treatment via a ground ambulance during a case of an emergency would take hours. This means that 3.4 billion people globally would have a better chance of surviving with air medical services in the case of a health emergency.
Air ambulances teams are often trained to a higher level and carry more advanced equipment than traditional ground units which can improve patient survivability. However, the transfer of critically ill patients is still one of the riskiest phases of care. Air ambulance services require innovations to improve their operations to ultimately provide more effective patient care and outcomes.
Challenges to In-Flight Patient Care
An air medical aircraft usually has one or two medical crew and a pilot and in many European countries, two pilots are mandatory for air ambulances. Studies reflect that trauma patients transported by an air ambulance are more likely to survive when the air medical crew has advanced critical care training than standard paramedic crews. Some providers support the crew with a transport physician present either physically or virtually to ensure that the crew has any immediate supplemental expertise.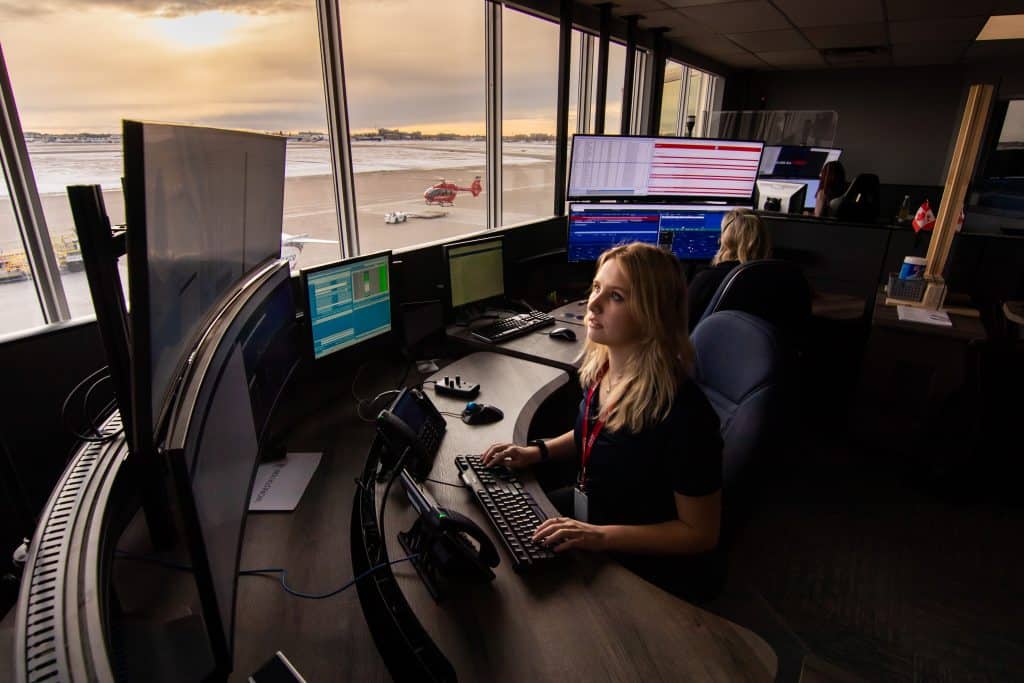 STARS air ambulance transport physician in the operational control center. 
What is a Transport Physician and Why Are They Important?
When the call for help is received, a transport physician often determines the type of care the patient needs, the time-sensitivity of their injury or illness, and the capabilities and capacity of the receiving hospital.
Transport physicians provide consultation to local health centers and Emergency Medical Services (EMS) to stabilize patients for transport to an appropriate referral facility. Transport physicians support the air medical crew's patient care by phone or radio. Depending on circumstances, the transport physician may travel with the patient, providing an even higher level of medical support during the flight. However, it is not possible to have the transport physician onboard for all missions, so communication via radio or phone is utilized so guidance can be provided to the on-board medical crew. 
Air ambulances are often used in these remote regions as no other means of transport can quickly arrive at the scene. In addition to traditionally rural locations, outlying areas may include industrial sites, forestry operations, First Nation communities, and marine environments. Ultimately, patient care during times with no onboard connectivity can be detrimentally impacted without the potential life-saving expertise of transport physicians or the preparation of advanced medical centers to receive the patient. To address these significant challenges of critical medical and trauma care in remote or austere locations, air ambulance operators can implement intelligent connectivity solutions to remain in contact with the transport physician.
Contact Us
To learn more about how SKYTRAC Iridium Certus Satcom supports air medical operations, please contact sales@skytrac.ca.
SKYTRAC's EMS Series focuses on the significance of air medical services in saving patient lives and how satellite communication technology and its application can improve these operations and patient survivability. 
Speak with a connectivity expert today. We are eager to discuss your business needs.