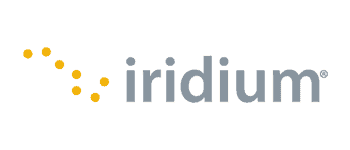 Organization: Iridium®
Industry: Satellite Communications
Location: McLean, Virginia
Web URL: Iridium.com
About SKYTRAC Systems Ltd.
SKYTRAC is aviation's full-service, data-driven solutions provider serving the fixed-wing, rotorcraft, and unmanned aviation markets. Since 1986, SKYTRAC has pioneered the development, evolution and commercialization of flight following, flight data and communications technology. Today, with systems certified on over 900 airframes and an online data management portal that is the go-to tool for over 7,500 global users, SKYTRAC is truly the partner of choice for data-guided business insights. From performance trending and operations reporting to real-time asset tracking and situational awareness – SKYTRAC offers a one- stop response to meeting more of your company's needs. For more information, visit www.SKYTRAC.ca.


About Iridium Communications Inc.
Iridium® is the only mobile voice and data satellite communications network that spans the entire globe. Iridium enables connections between people, organizations and assets to and from anywhere, in real time. Together with its ecosystem of partner companies, Iridium delivers an innovative and rich portfolio of reliable solutions for markets that require truly global communications. In 2019, the company completed a generational upgrade of its satellite network and launched its new specialty broadband service, Iridium Certus®. Iridium Communications Inc. is headquartered in McLean, Va., U.S.A., and its common stock trades on the Nasdaq Global Select Market under the ticker symbol IRDM. For more information about Iridium products, services and partner solutions, visit www.iridium.com.