KELOWNA, BC, June 22, 2021 — SKYTRAC, a leader in satellite communications (Satcom) and intelligent connectivity solutions, today announced that Diamond Aircraft, a leading Austria-based general aviation aircraft manufacturer, will feature SKYTRAC's SDL-350 Satellite Communications (Satcom) solution as a customer option for broadband Iridium Certus connectivity and onboard server capabilities.
The SDL-350, which utilizes the Iridium Certus Low Earth Orbit (LEO) broadband connectivity service to provide up to 704 Kbps of bandwidth to the aircraft, will integrate with EO/IR cameras onboard DA62 MPP aircraft to enable live video transmission during intelligence, reconnaissance, and surveillance (ISR) missions.
The SDL-350 will replace legacy Geostationary Orbit (GEO) and Low Earth Orbit (LEO) satellite solutions for operational efficiencies allowing for truly global connectivity, improved reliability, reduced latency, and reduced power consumption at a lower overall cost to operators.
"We are excited to partner with Diamond Aircraft to integrate our SDL-350 Satcom system onto the industry leading DA62 Multi Purpose Platform aircraft," mentions Jan van der Heul. "Operators and OEMs are quickly realizing the benefits of broadband LEO satellite systems and services, and we are in a fortuitous position to deliver Iridium Certus solutions for various launch customers and operational profiles, globally."
SKYTRAC's SDL-350 will enable DA62 MPP aircraft to increase range and endurance, a crucial capability for mission-specific operations, due to the reduced power consumption, weight, and drag benefits from using significantly smaller equipment and antennas onboard the aircraft.
North Sea Aviation Services (NSAS), a provider of intelligence air surveillance and reconnaissance as a service, will become Diamond Aircraft's official launch partner for the SKYTRAC SDL-350 Satcom terminal and SKYTRAC Iridium Certus data plans onboard a fleet of DA 62 MPP aircraft for European border patrol operations.
"SKYTRAC's SDL-350 is a great addition to our DA 62 MPP platform," mentions Stefan Haim, Technical Manager, Diamond Aircraft. "The SDL-350 promises greatly improved BLOS performance from our legacy LEO Satcom solution and comes with a smaller antenna size. We are excited to see operators benefit from improved airborne mission times, allowing for cost effective, high performance broadband connectivity for NRT video, data, onboard server capabilities, and more. We look forward to integrate the terminal for DA62 MPP customers seeking to improve BLOS efficiencies with the SDL 350."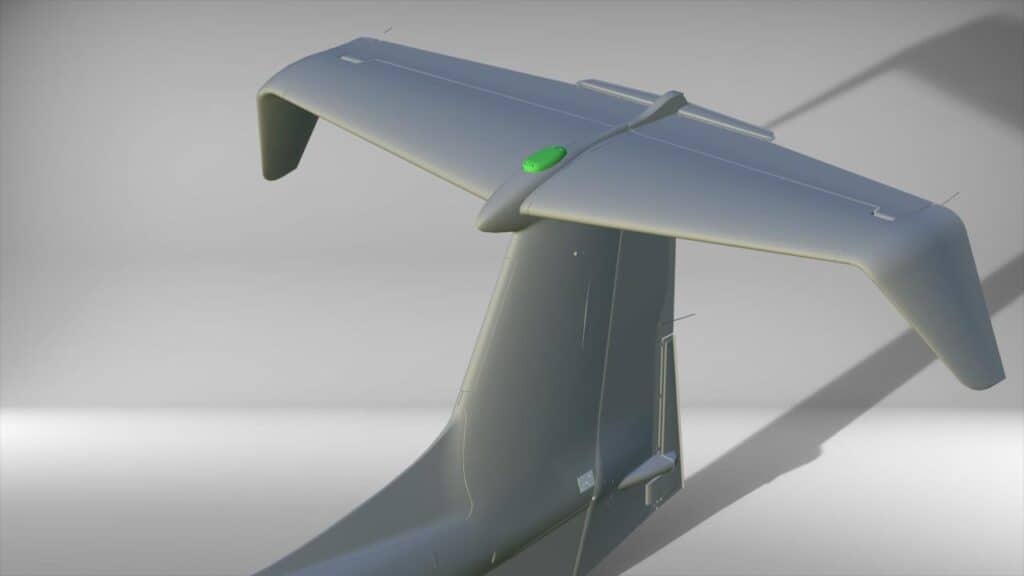 "From an aircraft performance perspective, a smaller antenna size matters," says Mathias Hutterer, Head of Engineering and Operations, Diamond Aircraft's Special Mission Department. "As soon as we got the ICDs of the antenna design, we immediately knew where to place it. The most suitable position is at the highest point of the aircraft, aerodynamically perfectly embedded in the bullet fairing of the T-tail. This location in combination with the slim antenna design results in a zero-loss of aircraft and Satcom performance."
"We selected the SKYTRAC solution for many reasons," mentions Tom Seru, Chief Operations Officer, North Sea Aviation Services. "First and foremost, selecting a LEO solution was essential to NSAS for its reduced latency, high reliability, and truly global connectivity. In addition, the robust onboard server and GPU will provide critical future-proofing for our fleet as new capabilities are developed."
For more information on SKYTRAC's products and services, please visit skytrac.ca or contact sales@skytrac.ca.
About SKYTRAC Systems Ltd.
SKYTRAC is aviation's full-service, data-driven solutions provider serving the fixed-wing, rotorcraft, and unmanned aviation markets. Since 1986, SKYTRAC has pioneered the development, evolution and commercialization of flight following, flight data and communications technology. Today, with systems certified on over 900 airframes and an online data management portal that is the go-to tool for over 7,500 global users, SKYTRAC is truly the partner of choice for data-guided business insights. From performance trending and operations reporting to real-time asset tracking and situational awareness – SKYTRAC offers a one-stop response to meeting more of your company's needs. For more information, visit www.SKYTRAC.ca.
About Diamond Aircraft
Diamond Aircraft, headquartered in Austria with facilities in Canada and China, is amongst the leading aircraft manufacturer in General Aviation. Founded in 1981, Diamond has pioneered many aviation firsts and achieved numerous milestones and industry expert accolades.