For our first ever article in the Subject Matter Expert series, we sat down with Raymond (Ray) Larkin, a business aviation executive on the SKYTRAC team. With over 35 years in the civil aviation segment, Ray shares his insight on how connectivity solutions benefit the business aviation segment, his career evolution, and his passion for aviation.
What is your educational background?
I studied electronics theory and fundamental troubleshooting in the Air Force from 1973 to 1975. I continued my training and became specialized in Radio Communications Technology covering both Wideband and Tropospheric Scatter Systems.
After my service, I continued my education in 1983 where I attended Saint Louis University's Parks College of Engineering, Aviation, and Technology and completed a Bachelor of Science in Aircraft Maintenance Engineering. I also received my FAA Airframe and Powerplant certifications at Parks.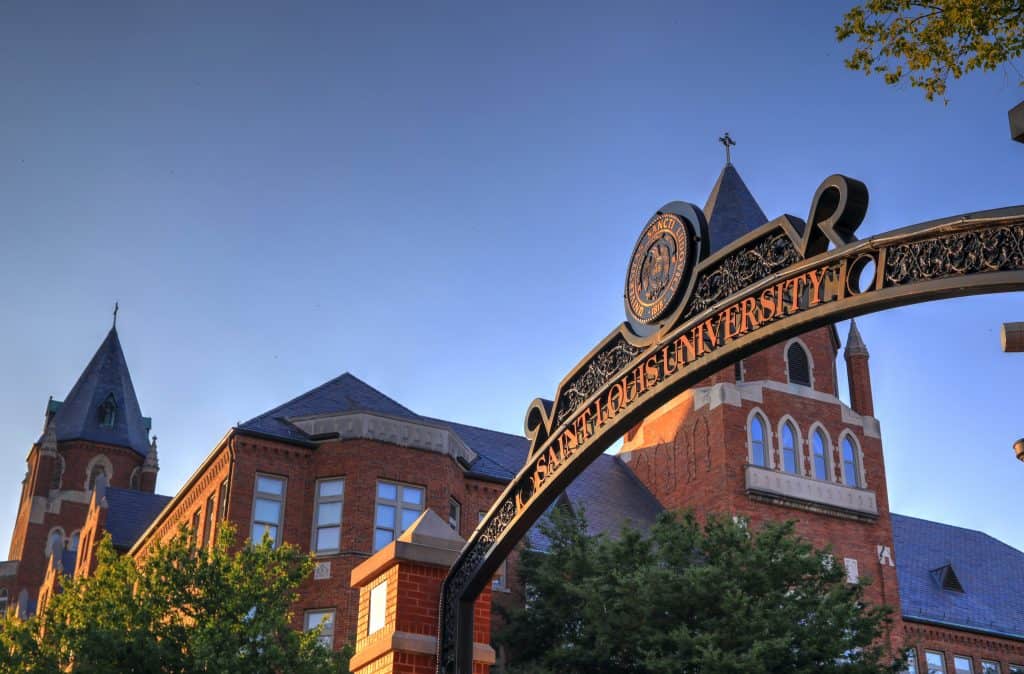 A view of Saint Louis University campus located in St. Louis, Missouri, United States.
What is your subject matter expertise?
My career has focused on both commercial airlines and business aviation. I have been specifically engaged with Performance-Based Operations (Future Air Navigation Systems), Passenger IFE, and Cabin Communication Systems. 
How long have you been involved in your subject matter, and how did you get involved?
I have spent 35 years in the civil aviation segment. My interest in aircraft really began as a child, and to this day, I maintain a fascination for all things aviation-related. It all started in earnest when I enlisted in the Air Force and became an electronics technician.
I was fortunate to have been employed early on with a start-up company called "Airfone, LLC".  Airfone was envisioned by the same entrepreneur that founded the MCI Corporation. Airfone undertook the fielding and deployment of an initial air-to-ground system that enabled telephone services to airline passengers. I transitioned from airline aircraft into corporate aviation in 1991. I have been fortunate to have participated in these earliest voice systems that evolved into high-speed aeronautical data and voice services that are available today. 
What excites you about this sphere of aviation?
I am excited by active engagement with executive jet operations and the aircraft.  For me it is the pure awesomeness and elegance of these aircraft. I find them breathtaking. I am proud to be a trusted advisor to clients and assisting in solving complex challenges for their operations. The direct engagement with the executive flight department, MRO/Completion centers, and avionics manufacturing & design firms gives exposure to the operators and aircraft modification techniques. I also find the evolution and continuous advancement of avionics technology quite exciting and enjoy keeping pace with new and emerging technologies. 

What is the value that business aviation brings to other industries, people, and society?
Executive aviation represents a unique core of early adopters that are self-funded and make the most of current technologies available to their passengers and operations. Aircraft manufacturers, operators, and service organizations, whether airlines, business or general aviation, benefit from these developments. Precision data sets, enhanced flight tracking, accurate communications, and reduced fuel use benefits everyone. 
What challenges is this segment confronted with today or has been in the past? 
The disparity in the timelines between regulatory changes and the continuous advancement in technology is a challenge. Technology is moving faster than ever before, and regulatory bodies follow a process timeline involving systems review, qualification, and validation. New avionics take time to develop, harden, qualify, and deploy. This approval process may take two to three years. With executive aviation, the need is to leverage the most advanced connectivity solutions available.
Moreover, design considerations need to address the rearward integration to the existing aircraft subsystems. We ensure that all designs maintain this rearward compatibility and afford an open architecture approach to the integrated avionics originally designed onto the aircraft. Many of these technology "add-ons" increase the aircraft integration complexity. 
How do SKYTRAC and Latitude Technologies help tackle those challenges? 
Latitude Technologies provides specific-function systems that meet the qualification needs of the certification requirement. We stick to the core requirements, follow the guidance, and ensure we stay updated to any changes in the performance requirements while in the development process. Latitude Technologies provides what is needed and avoids solutions that are burdened with unnecessary functionality. We provide the best value for the investment to meet the required baseline capability or function. 
How can connectivity help this segment?
Communication, Navigation, and Surveillance are key in aviation. Communication is a core component. New performance-based reporting criteria has compressed the time interval and the speed and reliability of the communications. With Air Traffic Management, the delivery of aircraft surveillance data dictates the minimum threshold for safe separation and influences the overall capacity of the Air Traffic Network. Likewise, with timely business communication to the cabin, executives can effectively influence their execution of commerce. Information is perishable over time, and quick communication will directly impact the success of the outcome. Connectivity is critical. 
What capabilities are in demand in this segment?
We are seeing a demand for high-speed IP-based data, reduced communication latency, and highly reliable hardware and services. 
What does SKYTRAC offer to this segment?
We offer business aviation a swath of capabilities, including automated flight following, flight data monitoring, Air Traffic Services (ATS) safety voice and data link, direct controller to pilot communications, and high-speed cabin connectivity for IFE/Internet.
Latitude Technologies' DL150 Data link enables FANS 1/A, CPDLC, ADS-C, and ACARS. We also offer the S200-012 supporting ATS Safety SATVOICE with priority, pre-emption, and precedence calling. Additionally, Latitude Technologies offers the S200-021 cabin satellite phone system as well. 
SKYTRAC offers business aviation the SDL-350, which enables high-speed IP, cabin internet connectivity, and future safety services via Iridium Certus. SKYTRAC's DLS-100 is a low-cost solution for low rate Certus connectivity.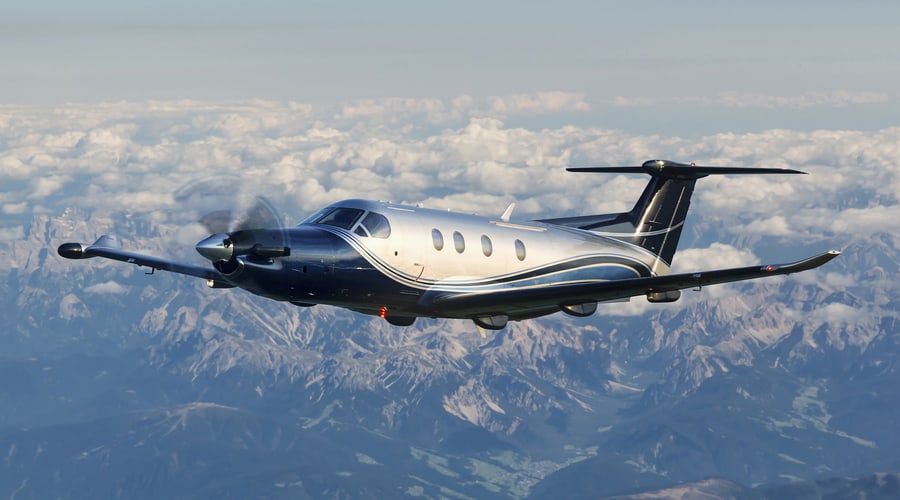 How do you stay up to date on the latest trends within this segment?
I stay up to date with regulatory agency concerns by following ICAO, ARINC industry activities, FAA Performance-Based Aviation Rulemaking Committee, Data Link Users Forum, AEEC technical papers, and other reviews. 
I remain engaged with aviation associations supporting both operators and maintenance technicians through trade events such as NBAA, AEA, and PAMA. I also value direct communication with MRO locations and operators, whether that's through face-to-face meetings, telephone calls, or other means. Daily news from industry publications is also a great resource. 
Do you have any words of wisdom for the next generation of aviation talent?
Well, for me it was always to take on the difficult and challenging tasks.  Getting out of one's comfort zone and pressing to learn.  As a person's career grows, they will matriculate to more responsibilities and move into leadership roles. Take on that task.  I would like to share a quote from author Tom Peters that embodies the mentality to help us collectively succeed. 
Speak with a connectivity expert today. We are eager to discuss your business needs.