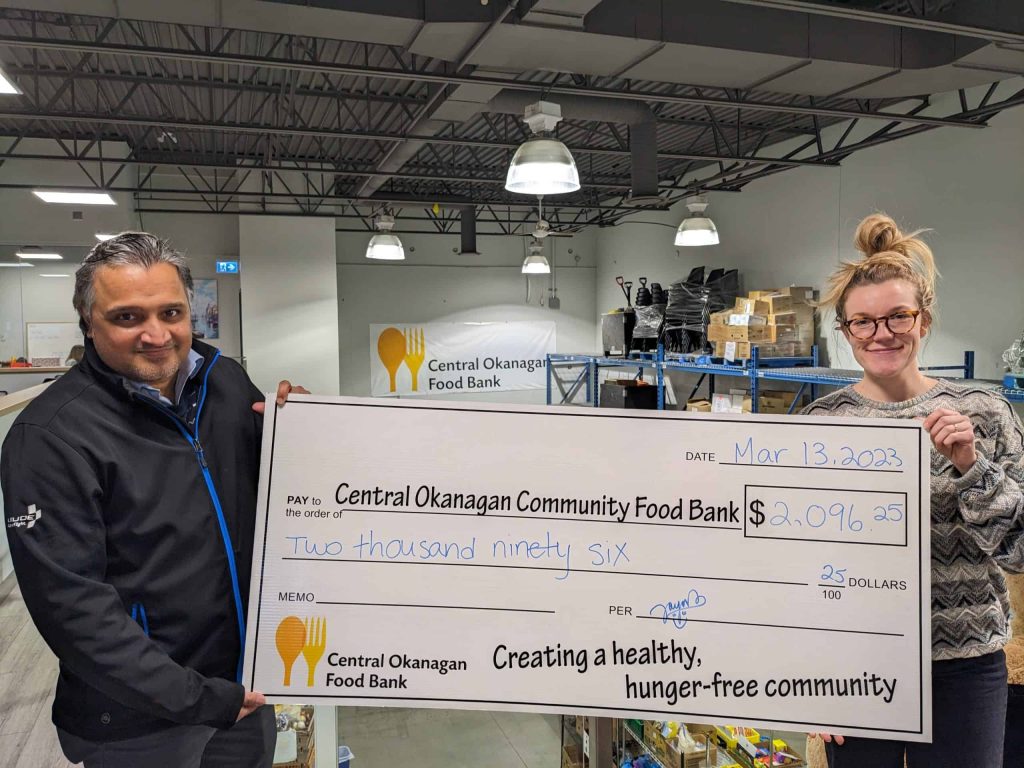 We are proud to announce our recent donation of $2,096.25 to the Central Okanagan Community Food Bank, the 2nd largest in British Columbia. This non-profit organization plays a vital role in supporting individuals and families who are facing food insecurity throughout Kelowna and West Kelowna, acting as a distribution hub to 32 other food banks. Donations help to ensure that they can continue to provide essential resources and nutritious food to those in need. 
One of the many impressive aspects of this food bank is its commitment to providing a diverse range of food options to its clients. They understand that everyone has different dietary needs and strive to ensure that their clients have access to food that meets their specific requirements. This includes halal, gluten-free, vegan, and vegetarian food options.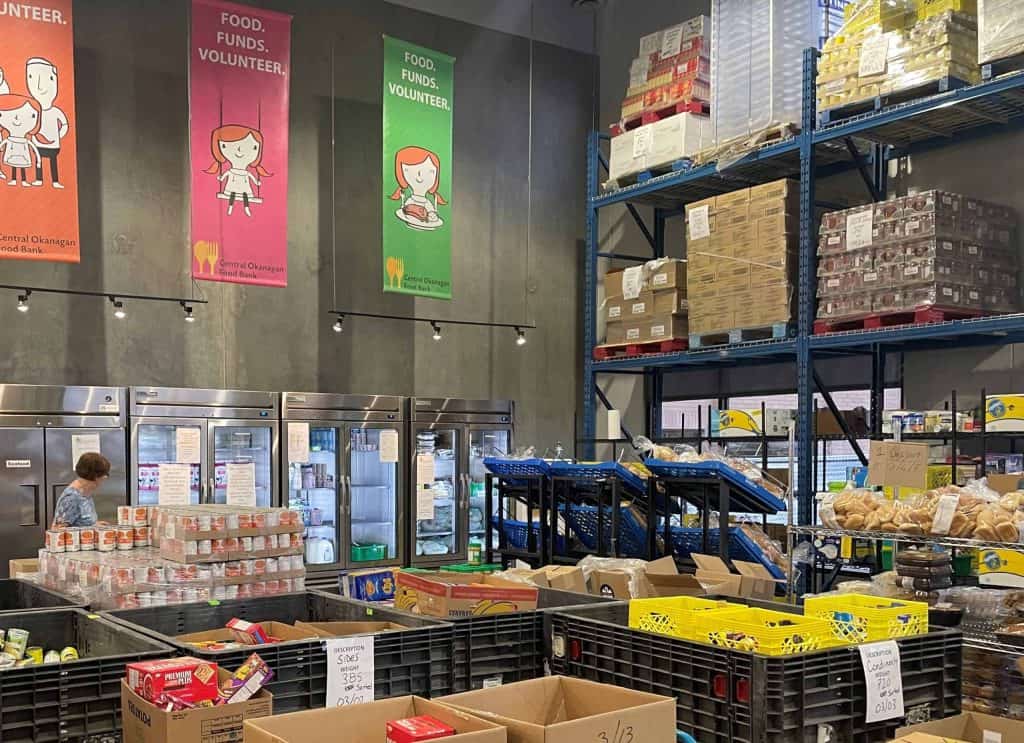 In addition to its dedication to providing diverse food options, the food bank also has several innovative programs in place. Their food rescue program, for example, partners with major retailers such as Walmart, Superstore, IGA, Costco, and Save-on-Foods to reclaim food that is no longer fit for sale but is still safe for consumption. This initiative not only helps to limit food waste but also lengthens the effective life of produce. 
Furthermore, the food bank is currently developing a community kitchen that will allow them to clean food further and limit waste while also providing clients with pre-made freezer meals all year long. This is an innovative approach to food security that will help to ensure that individuals and families have access to nutritious meals, even if they are unable to cook for themselves. 
Finally, the food bank also engages in downcycling, which means that food that cannot be provided to people is given to farmers to provide for their livestock. This approach helps to ensure that no food goes to waste while also supporting local agriculture. 
SKYTRAC's donation will help to support these important initiatives and ensure that the food bank can continue to provide essential resources to our community. We believe that everyone deserves access to nutritious food, regardless of their dietary needs or financial circumstances, and we are proud to support an organization that is working tirelessly to make this a reality. 
At SKYTRAC, we are committed to giving back to our community and supporting important causes. We believe that by working together, we can create a brighter future for all. We encourage others to get involved and support organizations like the Central Okanagan Community Food Bank that are making a real difference in the lives of people in our community. 
To get involved with the Central Okanagan Community Food Bank, please visit https://cofoodbank.com/ or dial (250) 763-7161.