Receiving a 100% AQP rating from Collins Aerospace, the DL150 consistently outperforms rival products with reliable global data link connectivity in a lightweight, small form factor unit weighing less than 1 pound. The DL150, in-production and available for purchase today, provides the best value in Performance Based Aircraft Data Link Communications, and is widely championed by MROs and business jet operators seeking to satisfy FANS 1/A requirements.
Although initially designed to be used in North Atlantic Tracks (NAT), many Flight Information Regions worldwide accept Data Link equipped aircraft for preferred flight services.
The Boeing ATS Data Link map below illustrates PBCS (Performance Based Communications and Surveillance) enabled aircraft have preference on over 70% of the world's global airspace. With PBCS-enabled systems, operators can save both time and fuel by flying preferred routes.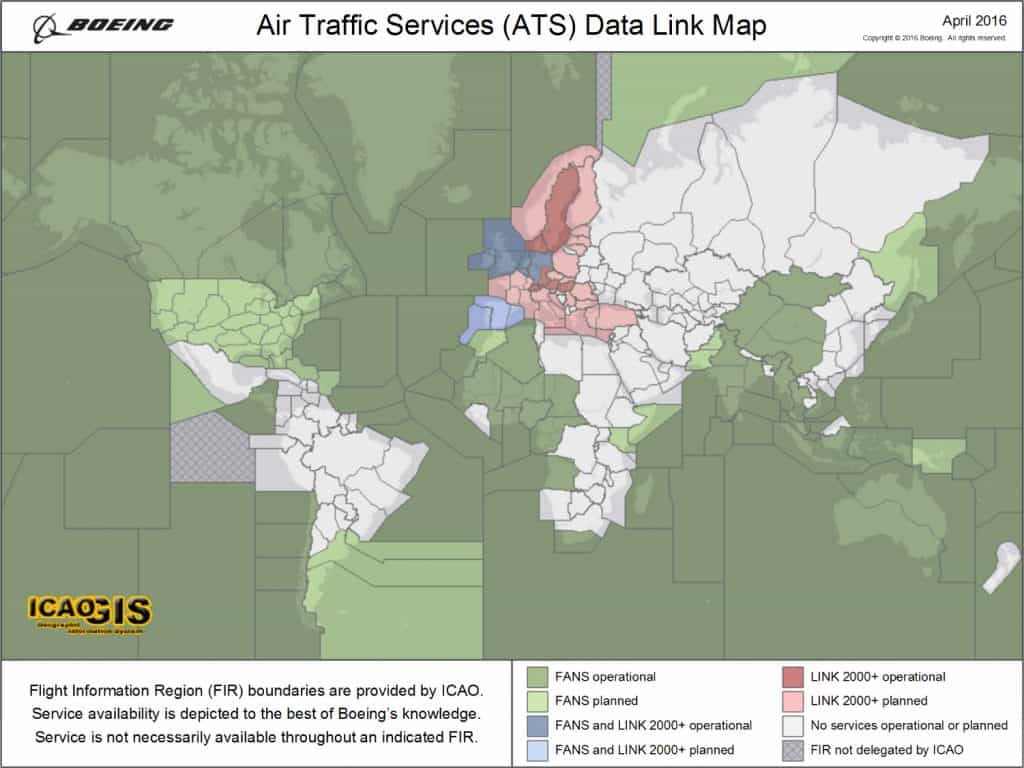 DL150 Product Highlights
The Latitude DL150 Satellite Data Unit (SDU) provides satellite connectivity for a FANS 1/A+ CPDLC system, supporting retransmission of Satcom messages, acting as a communications link for a FANS compliant FMS via an ARINC 741 interface. The Iridium network is an ideal choice for global CPDLC messaging and ADS-C position reports, supporting the reliable delivery of data anywhere on the planet, including the poles.

Take advantage of ATS services that support FANS 1/A+ equipped aircraft
Small form factor, very lightweight
Supports Universal Avionics UL8xx CMU, Rockwell Collins RIU/CMU, and Honeywell DMU
Optional automated flight eventing and tracking (GPS antenna required)
Built-in 3-axis accelerometer
Built-in GPS receiver
Additional serial ports and 1/O for automated event reporting
Download the DL-150™ Product Brochure