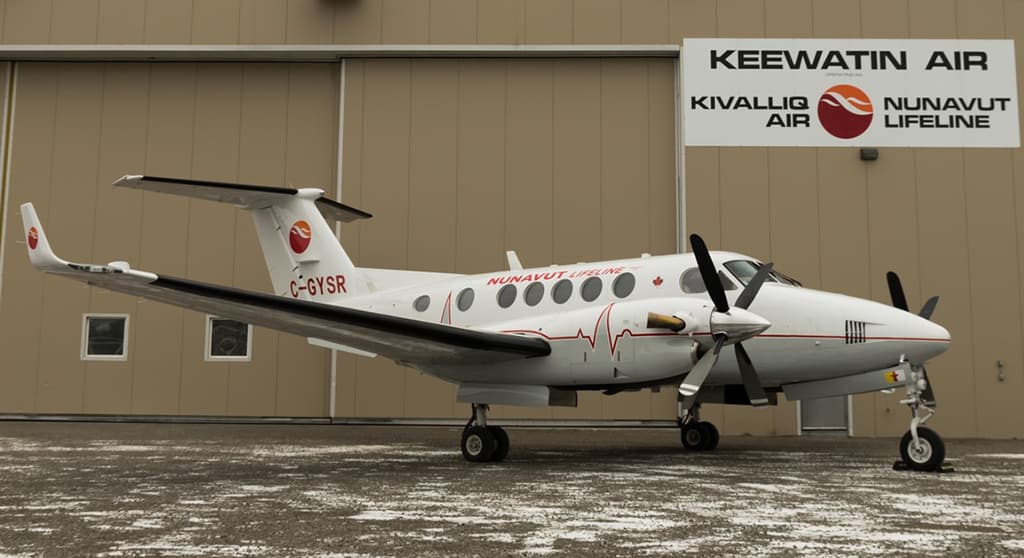 Organization: Keewatin Air
Industry: Air Medical Services
Location: Northern Canada
Web URL: keewatinair.ca
Background
Founded in 1971, Keewatin Air LP (Keewatin Air) provides air medical, charter, and ground support flight services in Northern Canada and is a primary provider of medical evacuation and air ambulance services
for the Government of Nunavut. Although also offering charter services, Keewatin Air focuses on transporting passengers with medical needs and critically ill patients. Keewatin Air has been recognized as one of
Canada's most comprehensive air medical organizations, providing extensive 24-hour emergency air ambulance services. Keewatin Air has been guided and influenced by the local Inuit culture to engage with
government and community leaders to help address health and social issues in the Northern region.

Keewatin Air provides the frigid North with extensive service from seven bases across Nunavut, Manitoba, and the Northwest Territories with a fleet of Beechcraft King Air 200/B200s, Cessna Citation 560 Ultra
Turbojets, and Pilatus PC-12s. In 2021 alone, Keewatin Air flew over a thousand missions for 3.2 million kilometers. With over 120,000 flight hours on air medical missions and more than five decades of operation
in the challenging environment of the rugged Canadian Arctic, Keewatin Air has an unparalleled background and experience in air medical transport.
Download the Keewatin Air Case Study
Discover how Keewatin Air utilized SKYTRAC's Iridium Satcom system to enable Automated Flight Following to track their air ambulance fleet.