Join SKYTRAC at ARINC Industry Activities
ARINC Industry Activities is an industry program of SAE Industry Technologies Consortia (ITC) to establish consensus on technical standards globally known as ARINC Standards. The Airlines Electronic Engineering Committee (AEEC) and the Aviation Maintenance Conference (AMC) are aviation industry activities organized by ARINC Industry Activities. 
The AEEC's mission is to improve cost-effectiveness and reduce life-cycle costs by conducting engineering and technical investigations and developing voluntary engineering and technical standards for airborne electronics. The AEEC hosts the General Session to coordinate amongst its subcommittees and connect with other industry professionals. 
The AMC hosts an annual Spring conference that allows airlines and suppliers to discuss chronic avionics and mechanical maintenance questions openly and collectively. The internationally acclaimed meeting is attended by more than 750 avionics and mechanical maintenance experts worldwide. This year, the AEEC General Session and AMC will be hosted together from May 9 to May 12 in Memphis, Tennessee. 
This combined event is ideal for aviation industry professionals to understand the critical technical developments in air transport avionics and other aircraft electronics. As a global leader in satellite communications (Satcom) and intelligent connectivity solutions for aviation, SKYTRAC will be attending AEEC and AMC.
SKYTRAC's intelligent connectivity solutions enable aviation with an end-to-end array of capabilities including Flight Data Monitoring (FDM) to analyze and report on aircraft fleet performance, Automated Flight Following (AFF) and Fleet Management to chart flight paths and track aircraft in real-time, Voice, Text, and Satellite Push-to-talk (PTT) to communicate with secure, flexible, and globally available low latency Satcom, Electronic Flight Bag (EFB) solutions to automate flight reports and journey logs, globally available 4G/LTE cellular connectivity roaming free in over 190 countries, VIP connectivity for live video and data streaming, Real-time HUMS alerting for in-flight exceedance notifications, and dynamic Medical Data Transfer through satellite and cellular connectivity.
Find SKYTYRAC at the Jackson suite in the Sheraton Memphis Downtown Hotel. We invite our customers and partners to join us for Speakeasy-themed nights with live music, food, and drinks. Our suite will be open at 7:00 pm on Monday, May 9, 8:00 pm on Tuesday, May 10, and 5:00 pm on Wednesday, May 11. 
Register for AEEC and AMC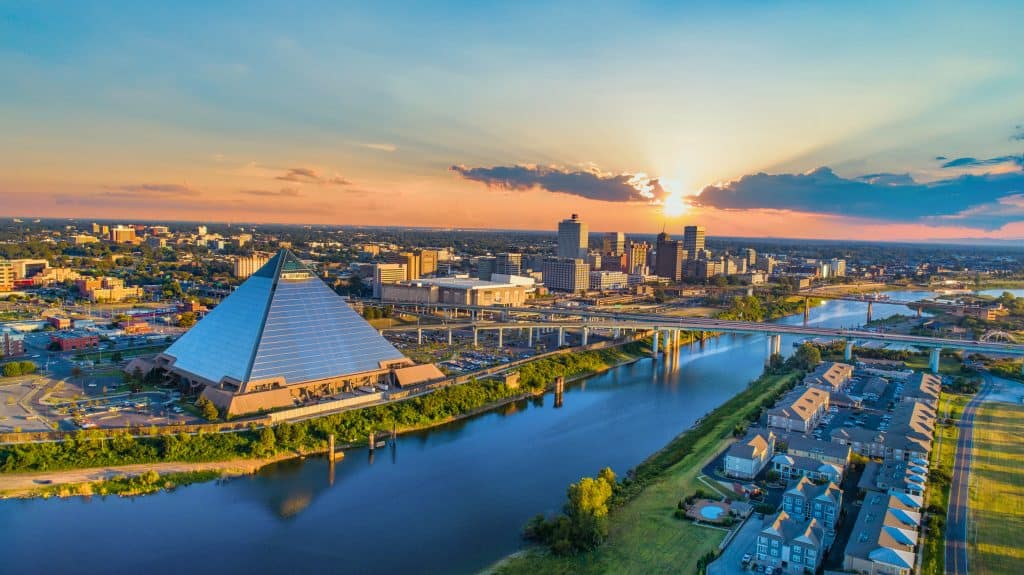 As a business that offers mission-critical connectivity and capabilities to ensure aviation safety and efficiency, SKYTRAC is excited to participate in this event and ongoing dialogue. 
Join the conversation by attending AEEC and AMC. To register, please visit https://www.aviation-ia.com/conferences/aeec-amc. 
Schedule a Meeting with Us
SKYTRAC's team members will attend to discuss SKYTRAC's exciting products and capabilities. To schedule a meeting, please get in touch with sales@skytrac.ca. The SKYTRAC team looks forward to connecting with you.