MTC-100™ – Cockpit Display Unit & Dialer Interface
SKYTRAC's MTC-100 is a cockpit display unit and dialer interface for connecting air and ground crews via satellite voice and text.
MTC-100™ - AIRCRAFT MULTI-TOUCH CONTROL UNIT
Interactive Touchscreen Cockpit Display Unit & Cockpit Dialer
The MTC-100 is a lightweight, ultra-slim, and high-resolution touchscreen interface for streamlined one-touch group calling. The Multi-Touch Control Display includes pre-programmable speed dial numbers, customizable screens for mission-critical applications, and NVIS compliance for use in night-time conditions, and more.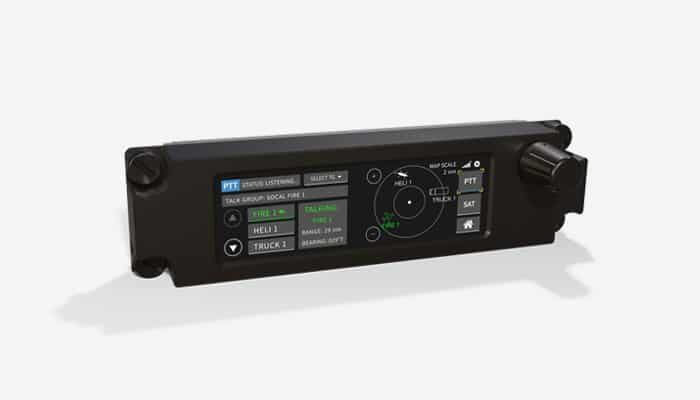 Customizable Screen Layouts
Fully customized screen layouts to support a wide variety of mission and operator specifications.
Ultra-Slim & Ultra-Lightweight
Small form factor with dimensions of 1.5"H x 5.8"W x3.0" D and weight of less than one pound (454 g).

Quick & Efficient Navigation
Navigate quickly and efficiently with the MTC-100's touchscreen & 4-way push-button rotary joystick.
No hassle installation with DZUS fasteners into standard 5.75 inch wide DZUS rails.
High Definition Backlit LCD
High-definition 640 x 200-Pixel TFT Active Matrix LCD and backlit screen ideal for nighttime operation.
Enable multiple capabilities including data transfer, POTS, programmable speed dialing, and audio alerts.
Deploy a leading aircraft tracking program immediately using a feature-rich web-based platform or integrate aircraft tracking data with existing 3rd party dispatch systems.
Speak with a connectivity expert today. We are eager to discuss your business needs.